Why Upholstery Cleaning is Important
January 19, 2020
Are the sneezes and coughs getting you down, and preventing you from enjoying your home as you could…and should? Back to school is here, which means lots more exposure to germs that will make their way into your home. Is there a solution? You bet.
From your leather sofa to your favorite suede lounge chair, keeping your upholstery clean and in perfect working order should be on the very top of your to-do list. Here's why and how you need to keep your home happy, healthy, and squeaky clean all season long.
It Provides a Healthy Home or Office Environment
Have you ever felt that when your car is clean, it runs better? Or, when your furniture is clean, your home is more inviting to be in? There's some merit to this way of thinking because when you clean your upholstery, dust and dirt are kept at bay. Just think about the time you spend on your couch each day and night.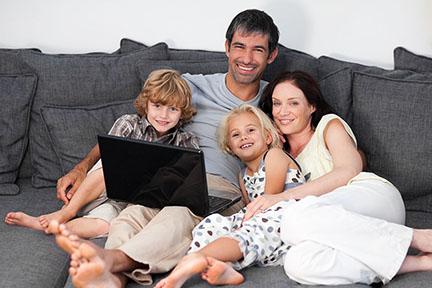 If you're like most, you may watch a few hours of TV, bond with your children over their day at school, cuddle with your spouse or even eat dinner there. Your furniture is a place of gathering, which means that when it's not cleaned on a regular basis, it can be a hotspot of spills and dirt. Who wants to sit in that?
It Saves You Money in the Long Run
Are your chairs and couch fading in color and not seeming as attractive as it was when you bought it? As one of the most popular spots in your home, your upholstery furniture can take a beating, which is why cleaning it is so important! Not only will it eliminate dirt and grime, but it can brighten up even the most faded furniture and restore it—and your home—to feeling 'just like new' again.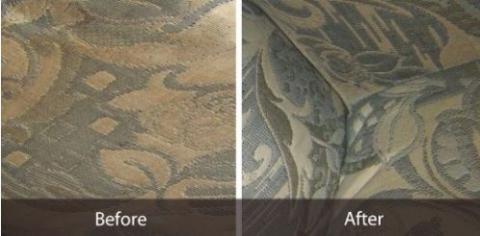 It's Necessary for an Ideal Living Space
Are you on a tight budget? Whether you have money to spare or nothing at all, replacing a dirty, old, and worn-out living room couch, loveseat or antique rocking chair is expensive and hardy the kind of thing people want to spend their money on. Keeping on top of an upholstery cleaning schedule is a smart way to save yourself time and money in the long run, so you don't have to spend it on the new, to 'replace the old.' Instead, turn your 'old' into like new again simply by choosing a safe, effective, and natural cleaner and cleaning it yourself in between professional cleanings.
Chem-Dry uses an eco-friendly, carbonated cleaning solution that will give your furniture the deep clean you don't have time to do yourself. 
Let us connect you to a local Chem-Dry technician in your area today by calling 800-243-6379 to learn all about our fast-drying process that blasts away dust and contaminants. Or find a local Chem-Dry in your area to schedule your appointment with a professional upholstery cleaner today.
Your family's health and safety is your top priority, which means that the health of your upholstery should be, too. Cleaning upholstery is a quick fix, especially when you make it a priority!
* Based on results from a study conducted by an independent laboratory using the Chem-Dry Hot Carbonating Extraction process. Allergens tested were dog and cat dander and dust mite matter. Figures are an average across multiple homes.