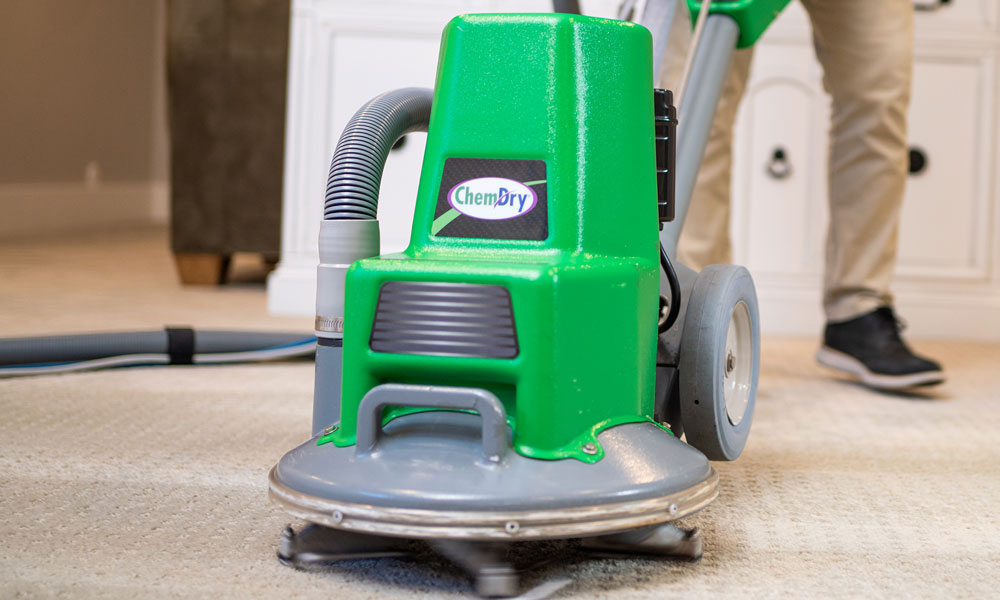 Deeper Clean for a Healthier Home
Chem-Dry is committed to providing you with superior solutions and services that you can trust to keep your home clean, safe, and healthy. With our Chem-Dry Green Certified cleaning solution and proprietary Hot Carbonating Extraction cleaning method, we deliver a deeper, longer-lasting clean, and healthier environment for your family.
Our mission is to help people maintain a healthier household. We're happy to share information to help you understand the benefits of choosing the Chem-Dry Hot Carbonating Extraction cleaning process for your carpets.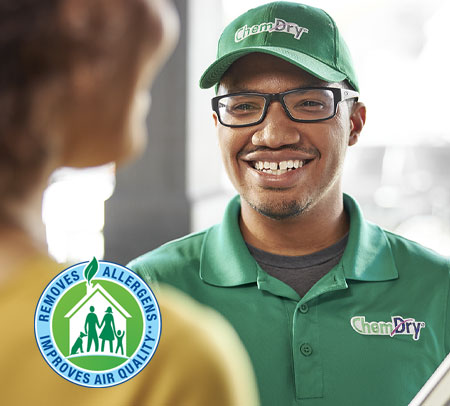 Not All Carpet Cleaning Services Are Healthy Carpet Cleaning Services
What makes Hot Carbonating Extraction different from other methods, like steam cleaning? Instead of soaking your carpets with gallons of water as a steam cleaner does, our HCE process employs millions of microscopic bubbles that reach deep into carpet fibers and explode the dirt within.
Particles of dirt and grime are then whisked away by our powerful extraction equipment. On average, we use about 80% less water than traditional steam cleaning. This also means that your carpets will dry in hours, not days, lessening the risk of mold and mildew growth due to prolonged wetness.
The best way to decide which carpet cleaning process you want to bring into your home is to look at the two methods side by side:
| Chem-Dry Hot Carbonating Extraction | Typical Steam Cleaning |
| --- | --- |
| Carbonating, active cleaning solution | Flat, inactive cleaning solution |
| No soaps or detergents | Harsh chemicals and detergents |
| No sticky residue, resists resoiling | Sticky residue encourages resoiling |
| Low water quantity | High water quantity |
| Low pressure application | High pressure application |
| Short drying time, 1-2 hours | Long drying time, 1-2 days |
| Green solutions, healthier cleaning method | Excessive water can cause mold, mildew |
Are you ready to learn more about how our healthy carpet cleaning methods can improve your home environment? Call (800) CHEM-DRY today to connect with a local Chem-Dry technician.