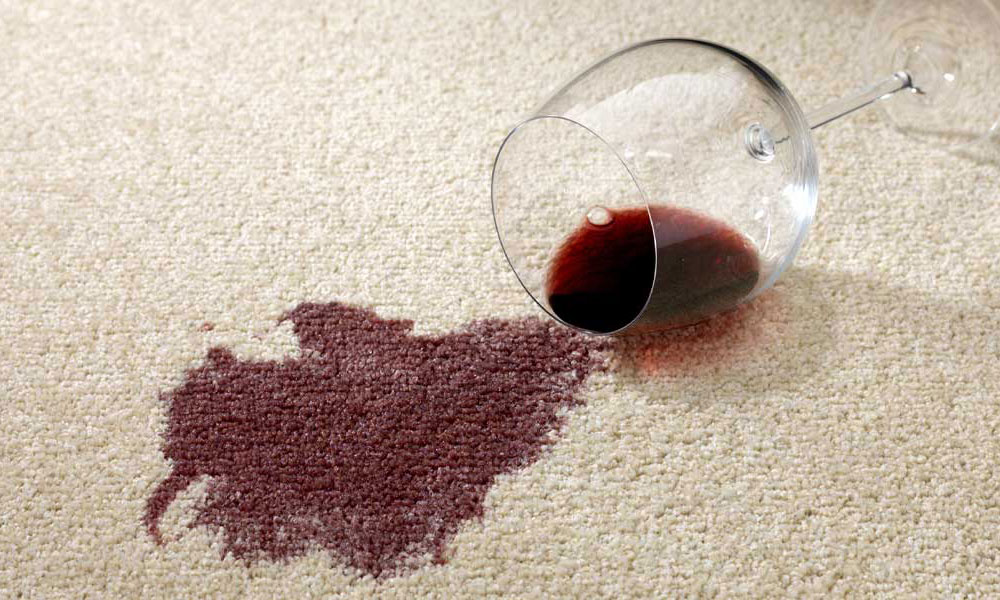 Carpet Stain Removal Services
When carpet stains happen, the stain removal experts at Chem-Dry are ready to help! With our Specialty Stain Removal Service, we make removing carpet stains and upholstery stains a breeze. Even stubborn stains — like lipstick and permanent marker — are no match for Chem-Dry.
Most spills and stains can be easily removed by our carpet cleaning, rug cleaning, and upholstery cleaning services. Thanks to our Hot Carbonating Extraction (HCE) cleaning process, we can remove deep-seated soil and stains without additional cleaning products.
However, some tough stains require special treatment. That's where our Specialty Stain Removal Service comes in.
Our professional stain removers have the tools, products, and experience to get rid of stubborn stains. With this service, we can eliminate the overwhelming majority of carpet, rug, and upholstery stains. If our technicians can't get rid of the stain, no one else can.
Need help removing stains from carpets, rugs, or upholstery? Find your local Chem-Dry to get started with stain removal services.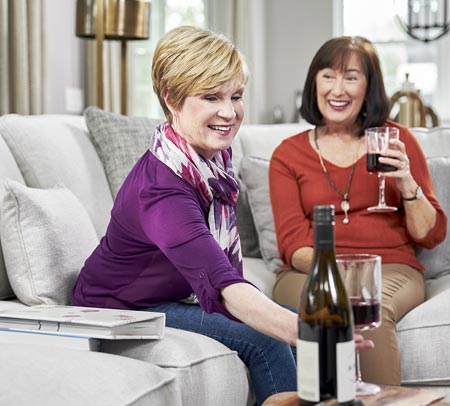 Your Local Stain Removal Experts
At Chem-Dry, we've been removing carpet stains for over 40 years. We understand how frustrating stubborn stains can be for homeowners. Luckily, we also have what it takes to get rid of these stains!
Our carpet cleaning technicians know that most spills and spots are easily removed with our Hot Carbonating Extraction cleaning process. However, stubborn stains may require special treatment.
We use state-of-the-art products and tools to take care of these stains. Every Chem-Dry is equipped with an arsenal of professional stain removers, with each product suited to different types of stains. This way, our cleaners can easily knock tough stains out of carpets, upholstery, and rugs.
"If We Can't Get It Out, No One Can!"
At Chem-Dry, our motto is simple: "If we can't get it out, no one can!"
Thanks to our wide range of specialty stain removers, we can handle virtually any stain on carpets, rugs, or upholstery. Our cleaners tackle the toughest stains — even the ones that other cleaning companies won't touch.
Here are a few of the worst offenders covered by our stain removal service.
Coffee

Wine

Soda

Juice

Chocolate

Tomato sauce

Ketchup

Jelly

Lipstick

Nail polish

Marker

Blood

Grass

Pet urine

And many more!
Need help with a stain that's not on this list? Simply contact the experts at your local Chem-Dry to find out how we can help!
Chem-Dry Stain Removal Services
Your local Chem-Dry offers a range of services for carpet stains, rug stains, and upholstery stains. Here's a closer look at the different ways we fight stains inside your home.
Carpet, Rug & Furniture Stain Removal
When you're faced with tough stains on carpets, rugs, or furniture, you can trust the team at your local Chem-Dry!
Most carpet and upholstery stains can be fixed with our Hot Carbonating Extraction (HCE) cleaning process. This process uses a carbonated solution to lift stains out of your carpet and whisk them away. It relies on a Chem-Dry Green Certified cleaning product and uses roughly 80% less water than steam cleaning. This makes our HCE process a healthy choice for your home.
If Hot Carbonating Extraction (HCE) can't get rid of your stain, we will suggest our Specialty Stain Removal service. Our wide array of stain removal products allows us to choose the safest and most effective remover for each stain. In the vast majority of cases, we can eliminate visible staining. Otherwise, we can minimize the stain to dramatically reduce its visibility.
Stain Protectant Treatments
Spills happen, even in the most careful households. When spills occur, a protectant can help reduce the risk of stains.
At Chem-Dry, we offer stain protectant as an add-on to our carpet, rug, and upholstery cleaning services. Our protectant forms a shield around fibers in carpet, rugs, and upholstery. If a spill happens, the protectant will temporarily stop the liquids from penetrating the fabric. This gives you a window of opportunity to soak up the spill before it turns into a stain.
Want to prevent stains on your carpets and furniture? Simply ask your local Chem-Dry about how you can add a protectant to your cleaning.
Pet Stain & Odor Removal
Pet urine stains and odors can be tricky to remove. When pet messes soak through the carpet padding or down to the subfloor, the smell can last for years.
Our P.U.R.T.® cleaning process can help you knock out pet urine odors for good. First, we'll check for urine deposits with ultraviolet light. Then, we'll clean the carpet with our Hot Carbonating Extraction (HCE) process. Finally, we'll apply the P.U.R.T. product, which destroys the odor-causing material.
Learn more about our pet carpet cleaning service, which removes 99.9% of pet urine odors from carpets.*
Find Local Carpet Stain Removers
Tackle tough stains with Chem-Dry! Enter your ZIP code below to find professional carpet stain removers in your area!
Frequently Asked Questions
Can you remove ______ stains from my carpet or furniture?
Our stain removal services work on virtually any type of substance-based stain.

In other words, if there's a substance staining your carpets — like soda, ink, or blood — we can help. We'll get the substance out of the carpet fibers, which eliminates or minimizes any visible staining.

While we can remove almost any substance from your carpets, we can't remove stains caused by chemical reactions. (For example, our stain removal services can't remove bleach stains.)

Wondering if our stain removal experts can help with a particular stain? Contact your nearest Chem-Dry to find out!

Do Chem-Dry stain removers work better than other products?
When it comes to stains, we stand by our motto: "If we can't get it out, no one can!"

Our lineup of specialty stain removal products is second to none. And thanks to our training and experience, we know exactly which products to use on different types of stains.

By choosing Chem-Dry, you can rest assured that our stain removers can meet or exceed the results of:

- Any store-bought stain removal product
- Any competing stain removal service
- Any household cleaning product, including dish soap, laundry detergent, baking soda, white vinegar, bleach, or hydrogen peroxide

Want to learn more about the products we use? Your local Chem-Dry technician will be happy to give more information about how our stain removers work. We can also explain why we choose certain products for different types of stains.
How do I prevent spills from staining my carpet?
For most spills, the most important thing to do is to remove the material before it sets into the carpet fibers. If you can soak up the offending liquid quickly, you can often prevent a stain from forming.

Applying a stain guard or stain protectant can help you soak up spills before they stain your carpets. A protectant will prevent liquid from penetrating carpet fibers. This gives you valuable time to soak up the spill before the stain sets in.

Speak with your local Chem-Dry about our stain protectant treatments for carpets and furniture.