Guide to Virtual Christmas Celebrations
December 21, 2020
Learn how to go virtual and find ways to keep the Holidays alive this 2020 season! Here is your personal guide to virtual celebrations and holiday fun!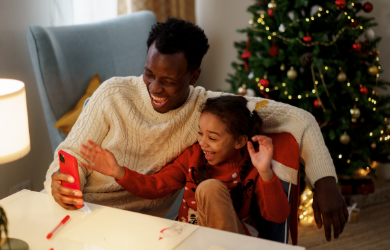 Virtual Christmas Trivia  
Test the knowledge of your family and friends by playing virtual Christmas trivia games! Any form of video communication will do! To begin, lookup some Christmas trivia questions, and bring on the fun! You can even keep score to discover the Christmas Trivia Champion! This is a fun way to connect with loved ones and learn about holiday traditions!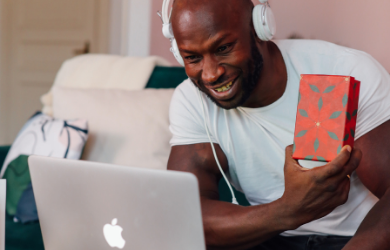 Virtual Gift Show and Tell  
With potential family members unable to be together for the holidays, connect over video communication platforms to share your Christmas moments with one another! Each member can show their favorite present and share their favorite part of the day. Especially during the pandemic, it is important to stay connected to loved ones! Make sure to tell your family you miss them and wish them good health!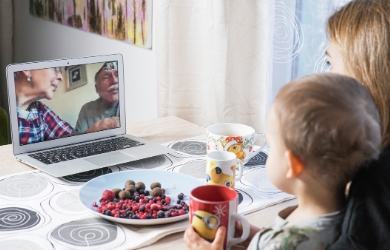 Virtual Hot Chocolate Party with Christmas Books 
Everyone loves a cup of hot chocolate, so share these warm moments with loved ones who may be far away! If you have any Christmas books this is the perfect time to read them together by the fire. This fun way to connect with family and friends will bring warmth to your hearts and homes. Don't forget the marshmallows and whipped cream!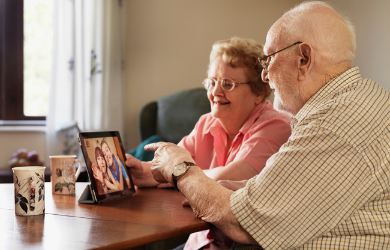 Christmas Story Telling- Photo Sharing  
With so many Christmas memories and stories to be told, gather your loved one together over facetime, zoom, or skype to share! Each person can tell their favorite Christmas story of the past and present. Everyone will love to hear the fun memories and be able to relive moments of being together!