Free Resources to Entertain Your Kids at Home
April 02, 2020
With schools cancelled across the country, many parents
are struggling to find creative ways to keep their children entertained and engaged at home. Many families are also trying to balance working at home, which brings e
ven more challenges. Take advantage of these free resources to make this time productive and fun for the kids in your home: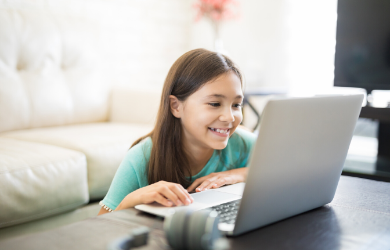 Utilize Free Educational Websites 
Many online educational websites have opened up free resources to help families during this time. Scholastic has opened up free daily resources for Pre-K through 9th Grade that include grade appropriate lesson plans. Khan Academy is offering a daily schedule for homeschooling with links to their resources and daily livestreams on their social channels to help parents best utilize their resources. ABCMouse, an educational activity site for ages 2-8, is currently offering a 30-day free trial as well.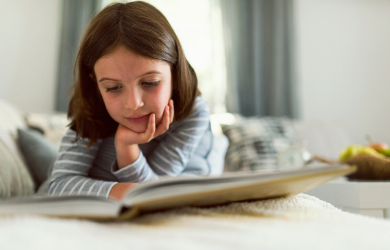 Bring Your Kids' Favorite Books to Life 
Children's authors and celebrities are taking to the internet to bring beloved children's stories to life in a variety of ways. Mo Williams, the author & illustrator of Knuffle Bunny, is welcoming kids into his home studio to draw & doodle every weekday at 1 p.m. eastern for Lunch Doodles. For older kids, graphic novelist Jarret J. Krosoczka is hosting Draw Everyday with JJK weekdays at 2 p.m. eastern. And illustrator Carson Ellis takes things a step further with various assignments through her Quarantine Art Club on Instagram.
With most libraries closed, story time is turning virtual as well. Children's publisher Penguin Kids is offering daily readings on their social media platforms and author Mac Barnett is reading live twice daily on his Instagram account. See full lists of authors and celebrities reading popular books on Romper. 
Get Creative with Home Activities 
There are plenty of screen free activities to keep kids entertained, and learning too! For smaller kids, the Instagram account Busy Toddler is full of micro-activities like toy parades and number hunts. You can bring science to life with these experiments from Live Science and NASA's STEM at Home resources. For outdoor fun, Tinkergarten has DIY activities listed by season for ages 0-8.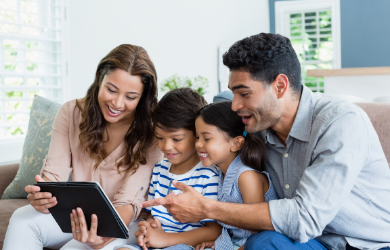 Take a Virtual Field Trip 
You can go almost anywhere these days without leaving home! All you need is a computer and internet access to take your kids on a virtual field trip. The Smithsonian Air and Space Museum has virtual tours through their Air and Space Anywhere site, including the ability to check out the inside of some aircraft. If you're looking to study art, Google Arts and Culture has partnered with more than 2,500 museums around the world to offer virtual gallery tours, including The Museum of Modern Art in New York City and Musée d'Orsay in Paris. For outdoor enthusiasts who are missing adventure, Google Arts and Culture also has virtual tours of several National Parks. If you're missing the zoo, you can view live animal webcams from the San Diego Zoo and the Smithsonian's National Zoo.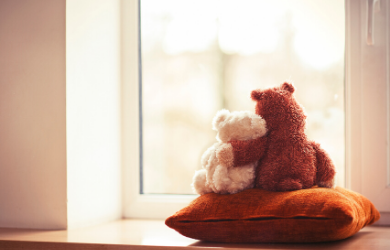 Get Your Neighborhood Involved 
Even though you can't physically be with neighbors, you can all come together to create some fun for the kids. "Chalk Your Walk" has been a popular activity on sunny days using sidewalk chalk to leave pictures and notes for neighbors to see during daily walks. Another fun activity is a neighborhood bear hunt, based on Michael Rosen's book We're Going on a Bear Hunt. Neighbors leave bears or other stuffed animals in their windows for children to spot. Neighborhoods are also coming together to create
for families to enjoy together by putting shapes or pictures in visible areas of their property.