Twas the Day After Christmas and all the Carpets Needed Cleaning
December 24, 2013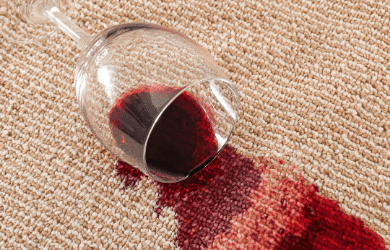 Sigh. Christmas is over. All the gifts have been opened and the last guest has left. You get to relax now, right? Not quite. You're probably stuck with quite a bit of cleaning up to do.
Scan the rooms. The carpet will be telling stories … as if it's the Ghost of Christmas past. Remember Grandpa dropped that big turkey drumstick on the carpet? And Aunt Sue wasn't paying attention and dropped that delicious cherry pie in the living room while she warmed herself by the fire. That's quite a stain. Uh oh. With all of the excitement, it looks like Fido contributed with an accident or two.
Yep, you can count on it. Now that Christmas has come and gone, you'll have to get after the carpet cleaned. (You've got to get ready for those New Year's Eve parties, right?)
So, why not give yourself a gift? Call a local Chem-Dry. Our professionally trained technicians are equipped with state of the art products can take care of virtually all spots and stains. We can get out those tough stains left by berries, soda, juice, chocolate, coffee, jam, ketchup and so much more. And for those pet accidents, ask about our revolutionary Pet Urine Removal Treatment (PURT). It doesn't just mask the smell, it goes deep into the carpet fiber to destroy the urine crystals and eliminate the odor for good. 
Save yourself from back pain and the added stress. Give your local Chem-Dry a call today to get it cleaned so you can start the new year in a refreshed and healthy home.