Is Carpet Cleaning Safe?
November 16, 2022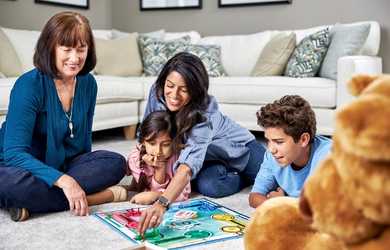 Thorough carpet cleaning plays a crucial part in keeping your home healthy. Especially as families begin to spend more time indoors in the fall and winter months, maintaining a healthy indoor environment is key to keeping everyone feeling their best. 
Hiring a professional carpet cleaning service to help free your carpets from the dust and dander that have settled within them can give you peace of mind that your home is as clean and healthy as can be. However, this will only be the case if you choose a safe carpet cleaner. 
Some services work with harsh chemicals you likely don't want near your children and pets. Others leave carpets moist for long periods of time, which is all too inviting for mold. It's important to know exactly what you should be looking for in a carpet cleaner to ensure you're making the safest, healthiest choice for your family.
Qualities of Safe Carpet Cleaning Services
Safe and effective carpet cleaning services share three main characteristics. Keeping these in mind when searching for a professional to clean your carpets can help keep you from getting lost in any industry jargon or enticed by vague promises.
A cleaning solution that's safe for families and the environment.
We recommend doing your research when evaluating potential carpet cleaning partners. It's safest to only put your cleaning needs in the hands of those who use cleaning formulas that are free of detergents, enzymes, solvents, and fragrances. The carpet cleaning company should be transparent and forthcoming about the ingredients in their cleaning solution and if they are safe for use around your family and pets.
At Chem-Dry, we know how important these details are for families. You can have confidence that the cleaning solution we use as part of our Hot Carbonating Extraction process, which is called The Natural® for a reason, is safe for humans, animals, and aquatic life. Additionally, it adheres to clean air requirements, and all of its ingredients can be found on the FDA G.R.A.S. list.
Brief dry times and minimal water usage.
Mold can take hold in your carpets quickly if they're left wet for too long, putting you back at square one with unhealthy carpeting. If a cleaning company indicates that your carpets may take more than a few hours to dry, you could end up with a home that smells musty and whose air quality is anything but healthy due to mold growth. 
In general, steam cleaning services tend to require long dry times because of the large amounts of water they use. In contrast, the Hot Carbonating Extraction process implemented by Chem-Dry technicians uses only a fraction of this amount of water and leaves your carpets fresh, dry, and ready to be enjoyed in a matter of hours. 
Comprehensive cleaning that lifts up deep-set dirt.
In order to be considered safe, a carpet cleaning method must also be effective. That way, you can know that any dirt or grime that has attached itself to carpet fibers near the backing pad will be removed with ease. Furthermore, safe and effective cleaning will not leave a residue on your carpet that makes it re-soil faster. The goal is to have deeply cleaned carpets that stay cleaner for longer.
With Hot Carbonating Extraction, you won't have to worry about your carpet becoming a dirt-magnet after cleaning, or that compacted soil hidden within its fibers is left untouched. Because our process utilizes the natural power of carbonation, it effectively loosens even deep-set dirt and lifts it to the surface for efficient extraction. Our detergent-free formula will never leave a sticky, soapy residue behind.
Get started with safe and effective carpet cleaning from Chem-Dry! All you need to do is call (800) CHEM-DRY to connect with an experienced technician in your local community.