Dr. Kwane Says P.U.R.T. best for Removing Pet Urine
October 14, 2015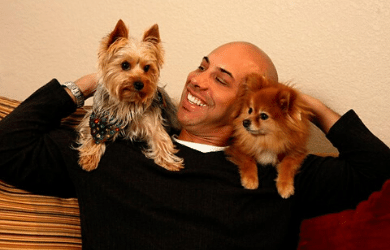 This morning, Chief Veterinary Officer and National Director of No Animals Were Harmed® Program with the American Humane Association, Kwane Stewart, D.V.M., better known as Dr. Kwane, appeared on the KTLA morning show in Studio City, California to share his four Best Pet Products and Services of 2015, including Chem-Dry's proprietary Pet Urine Removal Treatment, P.U.R.T.
When it comes to keeping their home fresh and free of pet urine, Dr. Kwane and his yorkie, Charlie, rely on a P.U.R.T. service from their local Chem-Dry carpet cleaner. "For those pet owners who suffer from the frustration of urine odor and stains, this works better than anything."
Chem-Dry uses a patented formula that breaks down urine crystals in carpets and upholstery and eliminates the odor at the source, completely removing the smell. For pet owners who encounter accidents from their cat or dog, Dr. Stewart recommends scheduling a P.U.R.T. service with your local Chem-Dry professional.