Curl up on clean, fresh, sanitized upholstery
April 10, 2014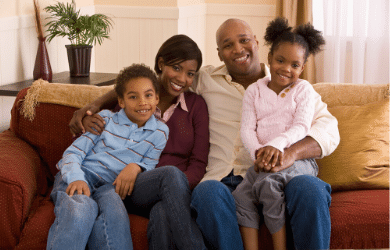 A clean home is just one way to provide comfort and peace of mind for homeowners.  One way to help ensure that your home is clean and healthy is by deodorizing and sanitizing the upholstery in your home.  Not only will this help to extend the life of your furniture, but it will leave your home smelling fresh and clean. 
Upholstered furniture traps bacteria and allergens much like carpet does.  While most people vacuum their carpets on a regular basis, the upholstery in the home oftentimes goes without being cleaned.  This is mainly due to the fact that people are unsure of how to safely and properly clean their upholstery. 
Like carpet, it is important to have your upholstery cleaned and sanitized on a regular basis.  This will help to improve and maintain the look of the furniture, while also eliminating the bacteria and germs that are present in the fibers. 
While there are many products out there on the market for cleaning upholstery, it is best to leave this type of cleaning up to the professionals.  Such trained professionals will have a knowledge of what types of products to use on each type of upholstery, leaving you feeling confident that your furniture will not be ruined.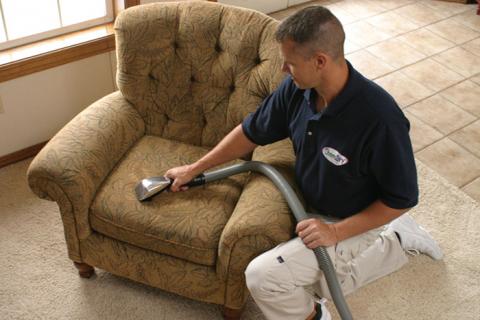 In addition, they have special tools and machinery that are effective at cleaning, sanitizing, and deodorizing various types of upholstery.  This is a great method for getting rid of unwanted pet odors, animal hair and dandruff, and even dust and dust mites.  Sanitizing your upholstery will also help to keep harmful germs and bacteria out of your home.
Imagine being able to curl up on your sofa with your family or relax in your favorite chair, knowing that the upholstery is clean, fresh, and sanitized.  With the help of a trained professional, this is possible.  Make it a priority to clean and deodorize your upholstery at least twice a year.  This is an excellent way to protect your investments, as well as the health of your home. 
Call your local Chem-Dry for a no obligation consultation.