Chem-Dry continues to 'clean up' in the UK
May 28, 2014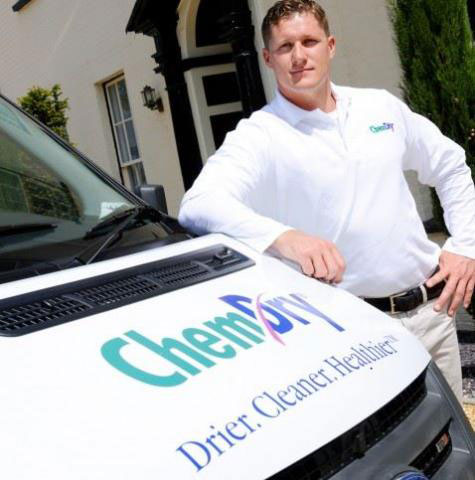 Chem-Dry, the carpet and upholstery cleaning franchise with more than 500 UK territories, is set to expand along the south coast.
The company is planning to increase its franchise footprint by opening franchise operations in the Weymouth, Poole, Bournemouth, Southampton and Portsmouth areas.
Chem Dry originated in the US in 1986, providing cleaning services to both domestic and commercial buildings. It attributes the popularity of the franchise opportunity down to what it describes as a unique carbonated cleaning system and technology that is more environmentally friendly while not reducing cleaning quality.
The formula, which deals with fire, flood and accidental damage restoration has led to the business partnering with "the majority of UK major insurers"
The franchise prices range from £12,000 to £20,000 depending on the equipment franchisees purchase; Chem-Dry provide a business model and support package, coupled with a level of independence by allowing the franchisee to choose the pace at which they expand and what kind of services they choose to offer.
Chem-Dry director, Angela Heaton, spoke about the franchise expansion plans:
"We are investing heavily in franchise recruitment this quarter, and have recently signed up to participate in the National Franchise Exhibition at the NEC in October of this year. "
"We are eager to expand our network, introducing new business partners into the tried and tested Chem-Dry business model. Our industry is changing, but opportunities are still presenting themselves in both the domestic and commercial cleaning markets."
If interested in becoming part of the franchise, Chem-Dry offers additional information on its website.
Read the original story: http://startups.co.uk/chem-dry-continues-to-clean-up-in-the-uk/