How to Choose an Eco-Friendly Carpet Cleaning Company
July 26, 2023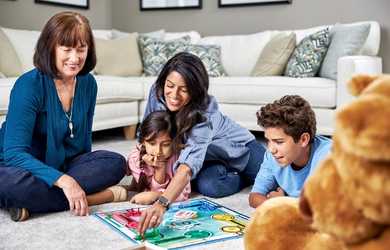 There are a lot of things to consider when choosing a carpet cleaning company. It goes without saying that you'll want to select one that has many years of experience and is a reputable name within your community. After all, you want to ensure the results you're left with meet your expectations and are gentle on your carpets. 
Many homeowners are also looking for a carpet cleaning company that uses techniques that are gentle on the environment. If you are looking for an environmentally-conscious carpet cleaner, then Chem-Dry is here to meet all your needs.
Qualities of an Eco-Friendly Carpet Cleaning Company
If you are curious what makes a carpet cleaning company an eco-friendly option, read on. We've listed some signs to help you make the right choice for your home and for the planet. 
The carpet cleaning company's processes are safe for use in the areas where children and pets play.
If a carpet cleaning service's processes are safe for the most vulnerable members of your family, you can have confidence they will also be safe for the vulnerable creatures and environment outside of your home. 
At Chem-Dry, we understand that this is a significant concern for families, and we are proud to provide complete peace of mind in this area. When you get started with our carpet cleaning services, you can know that we'll leave your carpets a safer, healthier space for your children and pets to play on rather than loading them up with harsh chemicals and leaving behind toxic residues.
The company is transparent about using non-toxic cleaning products.
When it comes to green cleaning, transparency is key. You need to know what types of cleaning solutions will be used in your home to understand whether you're making an eco-friendly choice. 
That's why, at Chem-Dry, we emphasize that our Hot Carbonating Extraction (HCE) process revolves around the use of our proprietary carbonated cleaning solution, which is called The Natural® for a reason. Its ingredients are all listed on the FDA's Generally Recognized As Safe List, and it does not contain toxic chemicals or harsh detergents.
The company represents an option that uses less water than others.
Conventional carpet cleaning methods, particularly steam cleaning, are known to use huge amounts of water. Not only can these processes be seen as wasteful, but the fact that they leave carpets soaking wet also raises concerns about the potential for growth of mold and mildew.
With this in mind, it's important to select a carpet cleaner that can provide excellent results without relying on so much water. This is one of the many ways that our HCE process stands out as such a great option for families who want to live an eco-friendly lifestyle. Because it harnesses the power of carbonation, it doesn't need to rely on excessive volumes of water. In fact, HCE uses 80% less water than conventional steam cleaning processes. 
The company evaluates the products it uses according to strict standards.
It can also be a good sign for a carpet cleaning company to adhere to a strict system for assessing various products according to their eco-friendly qualities. At Chem-Dry, we use a product called The Natural. This product is safe for humans, animals, and aquatic life and meets clean air requirements. 
Our Pet Odor Remover, P.U.R.T.® (Pet Urine Odor Removal Treatment) Liquid, PowerGuard, area rug cleaner, and other products have also received our Green Certified seal of approval. You can find out more about the details of our Green Certified program here.
If you're looking for a carpet cleaning company that adheres to an eco-friendly philosophy, don't hesitate to choose Chem-Dry. Contact us at (800) CHEM-DRY today!