Our Carpet Cleaners Care About the Environment
April 22, 2022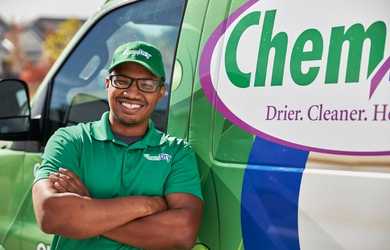 At Chem-Dry, we believe that having a healthy household and promoting sustainability in the environment go hand-in-hand. We realize many homeowners are looking to make changes in their habits, routines, and purchases that are in line with a more eco-friendly lifestyle. Our carpet cleaners are excited to offer a safe and effective option for these individuals and families. Not only can you feel good about choosing our services for your home, but you can also enjoy the many benefits of the deep clean we offer for your carpet and upholstery.
Reaching Our Carpet Cleaners' Goals Through the Chem-Dry Green Certified Program
Our carpet cleaners are here to expand your options for carpet cleaning. We want to ensure you're able to make cleaning decisions that protect the health and safety of your family while keeping the integrity of the environment in mind as well. 
Based on an understanding of this need, we have built an entire program around identifying environmentally friendly cleaning options for our clients. Known as the Chem-Dry Green Certified program, this internal certification process assesses products according to strict criteria. Products that are given the Chem-Dry Green Certified stamp of approval are safe for humans, animals, and aquatic life. Additionally, they meet clean air requirements (see here for specific testing criteria). 
As part of this program, we have been able to label a variety of products with the Chem-Dry Green Certified seal. As these products have different uses, you can look forward to resolving a number of carpet- or upholstery-related problems while maintaining peace of mind about the environmental impact of the solution. 
Take a look at some of our most popular Chem-Dry Green Certified products below:
Discover the Difference of Our Carpet Cleaners' Low-Moisture Process
Many professional carpet cleaners overload carpets with water in an effort to get them clean. Not us. We've built our innovative process to reduce the amount of moisture required to deliver a deep clean for carpets. 
In fact, we use about 80% less water than conventional carpet cleaners that work according to the steam cleaning method. Because our Hot Carbonating Extraction process relies on millions of carbonated bubbles to do the work of lifting dust and dirt particles to the surface, it simply isn't necessary to flood your carpets with water in a high-pressure application. 
This focus on minimizing the use of water has a number of benefits, from lowering your family's overall water consumption to preventing moisture-related damage to your carpets. If you're looking for ways to reduce water usage in your home or are worried about the growth of mold or mildew, choose a carpet cleaner that understands your concerns and cares about the environment as much as you do. 
Partner with carpet cleaners that can help you make the best decisions for your family and for the environment. Get started with a local Chem-Dry technician today by contacting us at (800) CHEM-DRY.