What's the Best Carpet Cleaner for Green Cleaning?
January 12, 2022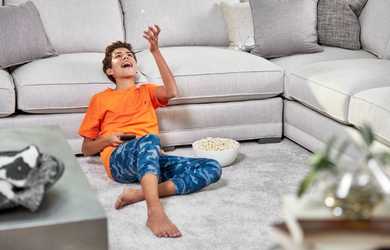 Wondering which is the best carpet cleaner when you want a green approach? Have you been trying to adjust your everyday choices to align with a more environmentally conscious philosophy? While considering how you can change your lifestyle to minimize your impact on the environment, you may have come to the realization that many conventional household cleaning processes are anything but green. 
The good news is, when you choose to work with the best carpet cleaner, you don't have to compromise on the cleanliness of your home for the sake of the environment. At Chem-Dry, we've made it a priority to remain environmentally conscious throughout the design and implementation of our cleaning processes. As a result, you can have peace of mind knowing that when you partner with us, you're making a conscientious choice both for your home and for the planet.
About the Chem-Dry Green Certified Program
We strive to deliver high-quality services that have a lower impact on the environment than conventional carpet cleaning processes. As part of this goal, we have developed an internal program designed specifically to certify our patented core cleaning solution and other consumer cleaning products.
During this internal certification process, we evaluate each product we use and assess how it meets a set of strict qualifications. We've been able to classify a number of products as Chem-Dry Green Certified, including the following:
Our Chem-Dry Green Certification process ensures these products are safe for humans and animals, meaning you won't have to worry about your children or pets being exposed to harmful chemicals when we are cleaning your carpets, area rugs, and upholstery. 
Understand What Makes the Best Carpet Cleaner Green
One of the star players in our Hot Carbonating Extraction process is The Natural®, a patented carpet cleaner that is also one of the purest carpet cleaning solutions out there. The Natural leverages the power of ingredients from Mother Nature combined with the effects of millions of carbonated bubbles that lift dirt and grime from delicate carpet fibers. Thanks to this innovative approach, you can enjoy carpets that have been comprehensively cleaned in a safe manner.
Furthermore, the Natural does not contain soaps, solvents, enzymes, detergents, or caustic chemicals. All ingredients in this cleaning solution can be found on the FDA G.R.A.S. (Generally Recognized as Safe) list. 
Most importantly, it is gentle enough to be used around children and pets. This combination of factors makes it one of the best carpet cleaners for people who are concerned about bringing harsh chemicals into their home and their local environment. 
Our Commitment to Minimizing Water Usage in Carpet Cleaning
One of the most environmentally destructive aspects of conventional carpet cleaning processes, such as steam cleaning, is that these methods rely on a huge volume of water. In this day and age, excessive water usage simply isn't necessary to reveal cleaner, healthier carpets. There's a better way that utilizes modern technology and years of innovative thinking: the Hot Carbonating Extraction (H.C.E) process developed by Chem-Dry.
H.C.E. allows carbonated bubbles to do the work of lifting dirt from carpet fibers rather than flooding carpets with excess water. As a result, Chem-Dry technicians are able to deliver exceptional carpet cleaning services while using approximately one-fifth of the volume of water used by conventional steam cleaning companies. This helps lower your overall footprint on the environment without compromising the cleanliness of your carpets and your home as a whole.
Are you ready to partner with the best carpet cleaner for eco-conscious families? Turn to Chem-Dry for your carpet cleaning needs today. Just call (800) CHEM-DRY to be connected with a technician in your local community.