Have Questions? Ask Our Professional Carpet Cleaners
February 01, 2023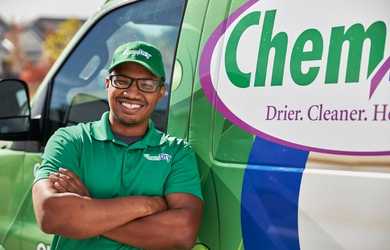 Of all the surfaces in your home, your carpets undergo the greatest amount of traffic and ongoing wear and tear. Therefore, it probably doesn't come as a surprise to hear that turning to professional carpet cleaners is essential to the maintenance of your investment. But if you are like most homeowners, scheduling professional carpet cleaning often gets pushed to the bottom of your to-do list.
While you may view DIY carpet cleaning as an option, attempting deep clean your carpets without a solid foundation of knowledge and experience can lead to ineffective results at best and damage to your carpets at worse. If you want your carpets to stay plush, clean, and beautiful for years to come, regular visits from professional carpet cleaners area must.
Our Professional Carpet Cleaners Answer Frequently Asked Questions
Whether you've worked with professional carpet cleaners before or this will be your first time choosing a carpet cleaning company, you may have a number of questions on your mind. At Chem-Dry, we understand how important it is for you to choose a carpet cleaning company that you trust. After all, your carpets represent the foundation of your living environment. Ensuring they are treated properly will give you peace of mind about the health of your home and the longevity of your carpets.
Below, we've answered some of the most common questions directed at professional carpet cleaners. Using this information, you can have a greater sense of confidence about calling on your local Chem-Dry technician to care for your carpets.
Q: What method do you use for carpet cleaning?
A: We use our proprietary Hot Carbonating Extraction (HCE) cleaning process to deliver a deep clean for carpets. At the core of this process is our carbonated cleaning solution called The Natural. The millions of bubbles in this solution reach dirt and grime trapped deep in your carpet fibers and gently lift them to the surface. Finally, our powerful extraction equipment removes these unwanted elements, leaving your carpets clean, fresh, and ready to be used again within hours.
Q: What do you consider to be an area?
A: Simply get in touch with the Chem-Dry carpet cleaner near you to learn more about how we calculate the size of an area to be cleaned.
Q: Where can I find professional carpet cleaning services near me?
Finding a professional carpet cleaner in your community is easy! Just visit our find carpet cleaners near me page to locate a Chem-Dry technician near your home.
Q: How long will it take to clean my carpets?
A: The time required to clean your carpets depends on the size of the area being cleaned and any specialty services requested, such as our stain removal or P.U.R.T. service. Once cleaning is completed, it takes on average 1-2 hours for carpets to dry, although certain types of carpeting may need more time. 
All in all, you can expect the entire carpet cleaning and drying process to be finished much faster than with other carpet cleaning methods..
Q: Where are you located?
A: Chem-Dry cleaners are located across the globe, with over 2,500 Chem-Dry franchises worldwide! You can find Chem-Dry carpet cleaners near you here.
Q: What forms of payment do you accept?
A: Get in touch with your local Chem-Dry carpet cleaner to learn more about the payment options available! Find a Chem-Dry near you here. 
Q: How do your prices compare to other professional carpet cleaners?
A: Our prices represent the quality of the work that we do, the effectiveness of the proprietary system we use to clean carpets, and the expertise of our technicians. Rather than cleaning in a way that leads carpets to re-soil quickly, we provide a deep clean that lasts, meaning you won't have to call on us as often as other professional carpet cleaners.
Q: Do you guarantee removal of all spots or stains in the carpet?
A: Our carpet cleaning professionals utilize state-of-the-art products and experienced techniques to take care of stubborn stains. Prior to beginning, we always consider stain type to determine the best approach to removal. 
Thanks to our expertise and the wide range of specialty products we have access to, we can confidently tackle virtually any stain on your carpets, even those that other professional carpet cleaners won't touch. The exception is stains caused by chemical reactions, such as spilled bleach. While we don't have a guarantee for our specialty stain removal service, we stand by our motto: If we can't get it out, no one can!
Q: Do you move furniture when you clean carpet?
A: Our technicians are not licensed to move furniture, so we recommend that you remove light furnishings from the room, such as coffee tables, floor lamps, and potted plants, before our arrival. It is not essential that larger, heavier pieces of furniture be moved, but the clearer the room is, the better our technicians will be able to clean your carpets.
Q: Do I need to vacuum before carpet cleaning?
A: When you choose Chem-Dry, you won't have to worry about the task of vacuuming before your carpet cleaning appointment. Our full range of cleaning packages include a pre-cleaning vacuuming, so you can leave this job to us. 
Q: How long will it take for my carpet to dry after a carpet cleaning?
A: When a Chem-Dry technician cleans your carpet, you can look forward to your carpet drying within a couple of hours, rather than the days required for other cleaning methods.
Q: Why should I have a stain protectant applied to my cleaned carpets?
A: The application of a stain protectant during the carpet cleaning process can help prevent future stains from taking hold. The protectant acts as a shield as it wraps around carpet fibers. As a result, when spills inevitably occur, you'll have a longer window of time to soak up the liquid before it penetrates carpet fibers and becomes a stubborn stain.
Q: How does your deodorizer work to remove odors?
A: Our Fresh-n-Free deodorizer attacks odors in multiple ways, getting to the root of the problem rather than masking unpleasant smells. This solution targets odors at the molecular level to chemically change the agents that produce smells and neutralize their ability to do so. 
Q: I have heard that cleaning my carpet will make it soil faster. Is that true?
A: When you rely on professional carpet cleaners who use soaps and detergents as they clean, it can cause your carpets to re-soil quickly. Traces of sudsy soaps and cleaning formulas containing detergents can be left behind after the cleaning process, forming a residue that acts as a dirt magnet.
As a result, you may find that your carpet needs to be cleaned more often when you work with companies that use these products, such as traditional steam cleaners. 
At Chem-Dry, we avoid detergents in our cleaning process and instead rely upon a carpet cleaning solution called The Natural®, which is carbonated to increase its effectiveness and does not leave behind a sticky residue that could attract dirt.
Q: My carpet was cleaned, and now it has bubbles or ripples in it. What caused this?
A: The layers of the backing of your carpet are held together with an adhesive made from latex. This adhesive easily absorbs moisture and can expand in wet or humid conditions, such as carpet cleaning. As the adhesive naturally dries out, your carpet will return to its original state and lay flat as before. 
Carpet rippling is much more likely to occur with cleaning processes that use a large amount of water. The Chem-Dry Hot Carbonating Extraction process uses 80% less water than traditional steam cleaning. Choose Chem-Dry to avoid an unsightly ripple effect.
Q: I have had my carpet cleaned, but the spots have reappeared. What should I do?
A: If you notice spots appearing soon after having your carpet cleaned, the most likely culprit is the detergent residue used in the cleaning process. While these spots may look just like the ones that were removed during cleaning, they are probably the result of new dirt sticking to the soapy residue that was not fully washed away. 
Recurring spots can also be caused by a process called "wicking". Wicking that is caused by over wetting the carpet. This can cause the soil to wick back to the surface as the carpet dries. Spots caused by wicking will typically take three days to come back. 
The best way to avoid having to deal with repeat spots is to choose professional carpet cleaners. At Chem-Dry, we don't steam clean which can overwet the carpet. We also do not use dirt-attracting detergents when cleaning.
Q: How do you guarantee customer satisfaction with carpet cleaning?
A: As the #1 rated carpet cleaning franchise, and the world's largest carpet cleaning company, we are proud to have thousands of satisfied customers who have experienced the power of our HCE process. While we don't guarantee our customers' satisfaction, we encourage you to take a peek at our extensive online reviews by enthusiastic clients who have been turning to our professional carpet cleaners for years to keep their carpets clean.
Q: Do you steam clean carpet?
A: No, our Hot Carbonating Extraction process is different from steam cleaning in several ways. First, it does not utilize soapy detergents required for traditional steam cleaning. Second, HCE uses 80% less water than steam cleaning, enabling your carpets to dry faster and minimizing the threat of mold growth.
Q: Can I clean carpeting by myself?
A: There are a number of carpet cleaning methods out there, from steam cleaning to encapsulation. At Chem-Dry, we believe that our Hot Carbonating Extraction process is the best option for homeowners who value the health of their home and the longevity of their carpet. 
Q: Doesn't carpet come with a protectant?
A: Most carpets have a manufacturer-applied stain protector that helps keep them looking new for longer. However, this protector can break down over time. As its performance is weakened, it leaves your carpet vulnerable to potential spills. That's why it's so important to have a stain protectant applied during cleaning.
Do you have other questions for our professional carpet cleaners? Call (800) CHEM-DRY today!