Find Carpet Cleaning Services in Santa Ana
Chem-Dry Carpet Cleaning Services in Santa Ana 
Chem-Dry is your carpet cleaning authority in Santa Ana! Characterized by The New York Times as the "face of a new California", Santa Ana is the second most populated city in California. It's home to the Santa Ana Zoo which is noted for its collection of monkeys and species from South and Central America.  
Chem-Dry is your partner in the Santa Ana area to help residents to maintain a cleaner, healthier home. Our carpet cleaning process is special because it doesn't rely on harsh chemicals or soapy detergents. Combined with the power of carbonation, our Chem-Dry Green-Certified cleaning solution, The Natural®, is able to deliver a deep clean to your carpet fibers.  
Our quick and effective process is a perfect choice for busy families in the Santa Ana metropolitan area as it removes deep-seated dirt and stains from your carpet fibers with 1 to 2 hour dry times! This is a fraction of the time you can expect with steam cleaning, in which dry times can last 24 hours or more. When you need to call a carpet cleaning company, you can count on Chem-Dry to provide a professional clean that is safer and healthier for you and your family!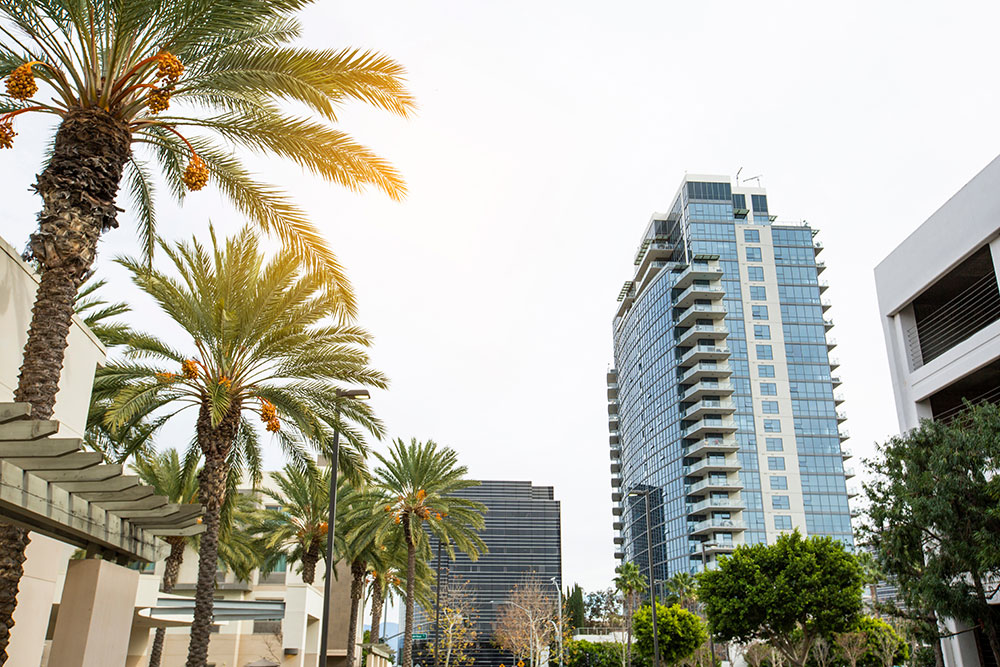 Santa Ana's Carpet Cleaning Experts 
For over 45 years, Chem-Dry has been a leader in carpet care. Our professional carpet cleaners in Santa Ana are dedicated to providing the best customer service. 
Our Cleaning Process 
Our carpet cleaning service is unique to Chem-Dry and helps differentiate us from other Santa Ana carpet cleaners. 
We use a Hot Carbonating Extraction process that uses roughly 80% less water. Because we use less water, we reduce the risk of mold or mildew and reduce your carpet's dry time. Instead of the excess volumes of water or soapy detergents, Chem-Dry harnesses the power of carbonation to clean your carpets. 
This is how the Chem-Dry cleaning process works: 
Chem-Dry technicians will remove any loose dirt, grit, and allergens from your carpet fibers with HEPA filter vacuums. 

Then our Chem-Dry Green Certified cleaning solution, The Natural® is applied. 

The Natural releases millions of carbonated bubbles into your carpet fibers. These bubbles attach to the deep-seated soil and grime, lifting them to the surface. 

Finally, we use our proprietary PowerHead® extraction equipment to remove all the soil. 
Our process leaves no soapy, dirt-attracting residues behind, which means your carpets will stay cleaner longer.  And, once we're done, you can expect your carpets to dry in about 1 to 2 hours! 
The best part of our cleaning process is it gives a healthier home and a deeper clean! 
Additional Chem-Dry Services 
Our Chem-Dry carpet cleaners don't stop with carpet cleaning! Chem-Dry delivers a deeper cleaning for your entire home! For service details in your area, contact your local franchise. 
Upholstery Cleaning Services 
The Chem-Dry approach to upholstery cleaning is the same as our carpet cleaning process. We use our Chem-Dry Green Certified cleaning product called The Natural® to remove deep-seated stains, pet hair, and dirt without using soapy detergents or harsh chemicals. Our upholstery cleaning service is suitable for sofas, recliners, and more. We also offer a specialty leather cleaning service.  
Stain Removal Services 
When carpet stains happen, and they often do, the stain removal experts at Chem-Dry are ready to help! Our Specialty Stain Removal process makes removing tough stains seem effortless.  With this service, we can eliminate the overwhelming majority of carpet, rug, and upholstery stains. If our technicians can't get rid of the stain, no one else can. 
Pet Urine Cleaning Services 
Pets are an important part of families. Chem-Dry understands that like any family member, accidents happen. Chem-Dry offers an exclusive cleaning treatment to fight stains and odors from pet accidents. Our P.U.R.T.® service is proven to remove 99.9% of pet urine odors, helping keep you and the rest of your family happy! 
Rug Cleaning Services 
Our carpet cleaning technicians are also trained to offer professional cleaning for oriental rugs and area rugs in a wide variety of synthetic and natural fabrics. 
Proud to Serve Santa Ana & the Surrounding Areas 
Chem-Dry is proud to offer professional carpet cleaning service in Santa Ana. All Chem-Dry franchises in California are locally owned and operated with a commitment to excellent customer service. 
Chem-Dry has earned positive reviews from local homeowners in Orange County, Los Angeles County, San Bernardino County, Riverside County, San Diego County, and other parts of the Santa Ana metro area. 
Chem-Dry franchises provide professional carpet cleaning in: 
Orange  

Tustin  

Irvine  

Costa Mesa  

Santa Ana Heights   

Fountain Valley  

Midway  

West Minster  

Garden Grove  

Stanton   

Anaheim 
If you are ready for your carpets to have a deeper clean, contact Chem-Dry today via phone or online to schedule a cleaning! 

Contact your local Chem-Dry today to book a carpet cleaning in Santa Ana, CA!