Find Carpet Cleaning Services in San Jose
Chem-Dry Carpet Cleaning Services in San Jose 
Use Chem-Dry in San Jose for your carpet cleaning services! San Jose, or Saint Joseph in Spanish, is the political center of Silicon Valley. San Jose has also been nicknamed the Capital of Silicon Valley and is home to many well-known ethnic communities including Japantown, Rose Garden, Washington-Guadalupe.  
At Chem-Dry, we delight in helping our customers maintain cleaner, healthier homes. Our one-of-a-kind Chem-Dry approach to carpet cleaning centers around one of our Chem-Dry Green-Certified products called The Natural®. This cleaning solution utilizes the power of carbonated bubbles to provide a truly deep, effective carpet cleaning experience. 
This unique approach makes the Chem-Dry cleaning process perfect for families in San Jose, especially those with small children or pets. Our gentle carpet cleaning will keep your carpets looking great without relying on harsh chemicals or soapy detergents. Turn to Chem-Dry for a safer, healthier carpet cleaning process.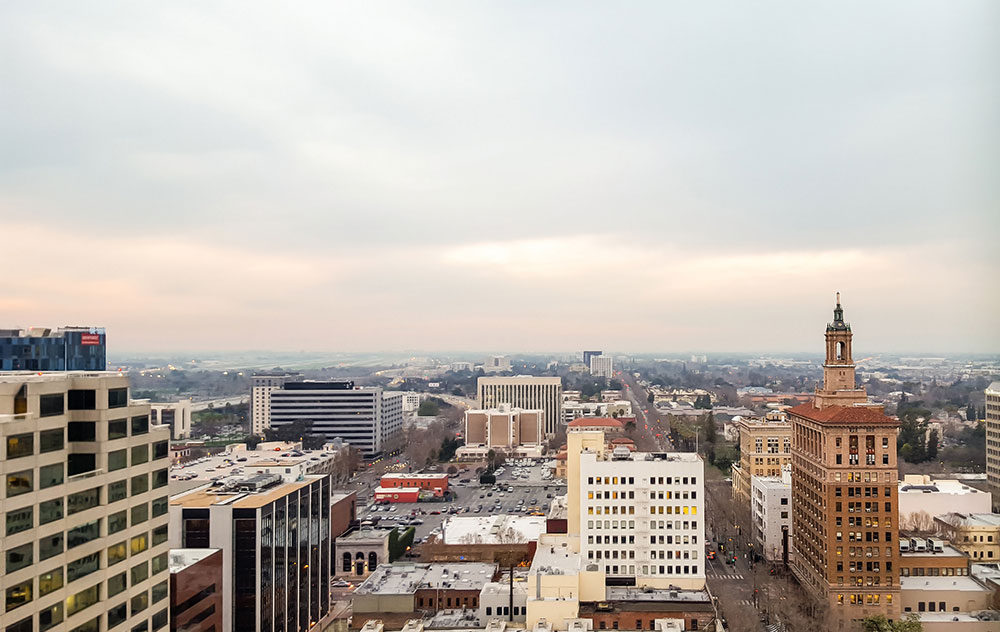 San Jose's Carpet Cleaning Experts 
Chem-Dry has been the carpet cleaning company customers have relied on for over 45 years. Our expert carpet cleaners in San Jose love to make it easier to provide cleaner carpets for local families. 
How Chem-Dry Works 
Chem-Dry features a unique, one-of-a-kind process that sets us apart from other carpet cleaning companies in San Jose. 
Chem-Dry contrasts steam cleaners with our low moisture cleaning. We don't use excess volumes of water or soapy detergents but rather, we harness the natural power of carbonation for cleaning carpets. 
The Chem-Dry carpet cleaning process works in the following ways: 
First, technicians vacuum your carpet with HEPA filter vacuums to remove loose dirt, grit, and allergens from the carpet fibers. 

Second, The Natural®, a Chem-Dry Green-Certified product is applied. It sends out millions of carbonated bubbles into your carpet which latch onto deep-seated soil and grime. When the bubbles pop, they dislodge the grime from the carpet fibers and raise these unwanted particles to the surface. 

Finally, we extract away the dirt with our PowerHead® extractor. After we're finished, it takes 1 to 2 hours for your carpet to dry. 
Thanks to this special process, Chem-Dry leaves no soapy residues behind after cleaning, lowering the risk of resoiling and giving you faster dry times to reduce the risk of mold or mildew growth. 
Our favorite part of this process is that it delivers a deep, longer-lasting clean to carpets. That means a healthier, more beautiful home for you and your family! 
Other Chem-Dry Services 
Chem-Dry doesn't stop with carpet cleaning! We offer services for the rest of your home as well. Reach out to your local franchise for details. 
Rug Cleaning Services 
Area rugs are often put down in high traffic areas to decorate the space and even protect the flooring. Because of the heavy traffic, they often become very dirty. You can trust Chem-Dry rug cleaning services will keep your rugs looking and feeling their best. Our technicians are trained to offer professional cleaning for oriental rugs and area rugs in a wide variety of synthetic and natural fabrics. 
Pet Urine Cleaning Services 
Pets are beloved members of the family, but pet owners know all about the stains and odors that pet urine causes. Chem-Dry offers an exclusive Pet Urine Removal Treatment that is proven to remove 99.9% of pet urine odors from carpets and upholstery! 
Stain Removal Services 
At Chem-Dry, we understand how frustrating stubborn stains can be for homeowners. Luckily, we also have what it takes to get rid of these stains! With our Specialty Stain Removal Service, we make removing tough stains from carpets, upholstery, and area rugs look like child's play. Even stubborn stains — like lipstick and permanent marker — are no match for Chem-Dry. 
Upholstery Cleaning Services 
At Chem-Dry, we don't need gallons of soapy water or harsh chemicals to deep clean upholstery. Instead, we harness the natural cleaning power of carbonation and the same unique cleaning process that we use for carpets your upholstered furniture! Our upholstery cleaning service is perfect for all sofas, recliners, and more. We also offer a specialty leather cleaning service.  
Proudly Serving San Jose & the Surrounding Areas 
Your Chem-Dry carpet cleaner's objective is to provide the best carpet cleaning services in San Jose. All Chem-Dry franchises in California are locally owned and operated with a commitment to excellent customer service. 
Chem-Dry has earned positive reviews from local homeowners in Santa Clara County, Santa Cruz County, San Mateo County, Stanislaus County, Merced County, San Benito County, and Alameda County, and other parts of the San Jose metro area. 
Chem-Dry franchises provide professional carpet cleaning in:  
Warm Springs   

Milpitas  

East Foothills  

Evergreen  

Edenvale  

Coyote  

New Almaden  

Robertsville  

Alamitos  

Los Gatos  

Campbell   

Fruitdale  

Saratoga  

Rivermark  

Sunnyvale 
Are you ready to initiate a deeper clean for your home's carpets? Contact your local Chem-Dry by phone or online to book your next cleaning! 

Contact your local Chem-Dry today to book a carpet cleaning in San Jose, CA!