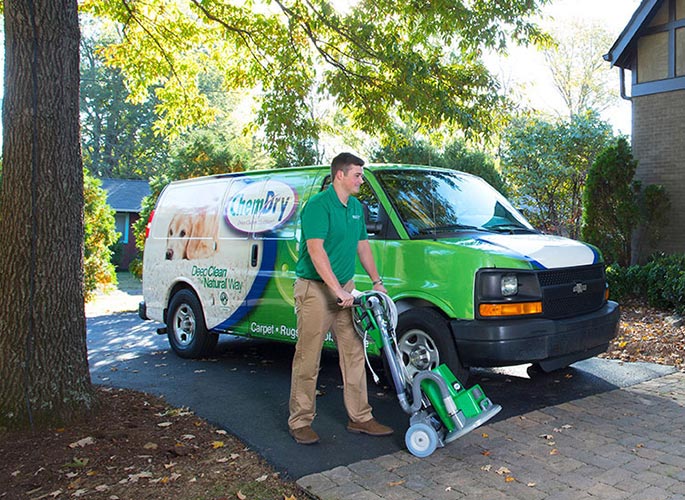 Click here to see our featured coupons
(360) 573-5390 Book Online Visit Website
Proudly Serving
Portland Oregon and Vancouver, WASHINGTON
Our Services

Carpet Cleaning

Furniture Cleaning

Area & Oriental Rugs

Pet Urine & Odor Removal

Specialty Stain Removal

Granite Countertop Renewal

Commercial Services
Our Certifications/Awards


About Chem-Dry of Vancouver
At Chem-Dry of Vancouver we have proudly offering innovative cleaning services for Vancouver and Portland area homes and businesses since 1991. We pride ourselves on professional area rug cleaning, upholstery cleaning, and carpet cleaning for commercial settings as well as residential homes 7 days of the week.
Get the Power of Carbonation
It's the power of carbonation that allows us to clean your carpet & fabrics with such amazing effectiveness. Similar to using club soda to remove stains from a shirt, we've evolved the same concept in our carpet cleaning process. Carbonation lifts dirt & grime to the surface much easier so less water has to be consumed. This gives you much faster drying times and less chance of harmful bacteria from growing.
Green Certified Cleaning
Rest assured our cleaning solution, The Natural™, is made completely from all-natural ingredients. You'll find NO soaps, detergents, solvents, enzymes or other harsh chemicals our cleaning products. This means you get 100% Green & Eco-Friendly carpet cleaning that is completely safe for your children & pets.
Professional Cleaning Services
Carpet Cleaning - You will get a deeper clean, faster-drying carpets and a healthier home for you and your family.
Upholstery Cleaning - Our upholstery cleaning is strong enough to clean deep, yet gentle enough not to damage your furniture.
Pet Urine & Odor - We have formulated a specialized cleaning solution called P.U.R.T.® -- Pet Urine Removal Treatment.
Area Rugs - Our exclusive cleaning process safely & gently revives the color, luster and beauty of your area rug.
Tile & Grout - Get your dull & yellow tile shiny & white again and rid yourself of the stains, smells, & bacteria now.
Tough Stain - Armed with an arsenal of the industry's finest products & equipment, we can remove most any stain.
Our Benefits
Fast Drying in 2-3 Hours
Green & Eco-Friendly
Removes 98% Allergens
Hot Carbonated Extraction
Truck Mounted Cleaning System
Longer Lasting Clean
Satisfaction Guaranteed!
Call Chem-Dry of Vancouver for details. You are guaranteed to be left delighted with our specialized service!
Our Certifications/Awards


Featured Coupons


Carpet Cleaning
New Customers: 25% OFF Carpet Cleaning! Returning Customers: 30% OFF!
CC2530
Minimum charge may apply. Not valid with other offers. Hot Carbonating Extraction Cleaning Method. Offer only valid with Chem-Dry ofancouver


Upholstery Cleaning
New Customers: 15% OFF Upholstery Cleaning! Returning Customers: 20% OFF!
UC1520
Minimum charge may apply. Not valid with other offers. Offer only valid with Chem-Dry ofancouver


Double Savings!
30% OFF when you clean Carpet and Upholstery at the same time!
DS30
Minimum charge may apply. Not valid with other offers. Hot Carbonating Extraction Cleaning Method. Offer only valid with Chem-Dry ofancouver
Chem-Dry ofancouver
Independently Owned & Operated
Proudly Serving
Portland Oregon and Vancouver, WASHINGTON