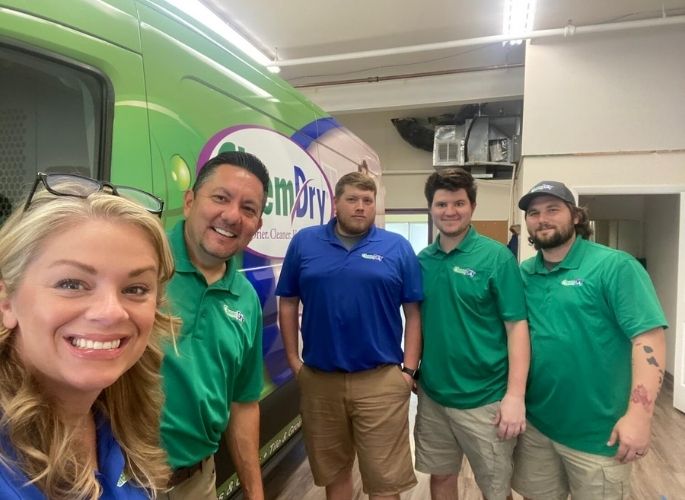 Click here to see our featured coupons
Proudly Serving
The Greater Cincinnati Area
Our Services

Carpet Cleaning

Furniture Cleaning

Area & Oriental Rugs

Pet Urine & Odor Removal

Specialty Stain Removal

Tile & Stone Cleaning

Granite Countertop Renewal

Leather Cleaning / Restoration

Wood Floor Cleaning

Commercial Services
Our Certifications/Awards
A Little More About Us
Power Clean Chem-Dry is locally owned and operated by Tony & Amy H. We are a family-oriented company and enjoy building relationships with our customers. We have 4 children and 3 dogs. There is never a day that isn't packed with some sort of adventure, but we love the flexibility of working together. From the moment we interact with our customers, to the time our technicians have wrapped up their cleaning in your home, it is our priority to ensure the very best experience with Power Clean Chem-Dry.
Our patented hot carbonating extraction cleaning process penetrates deep into the fibers of your carpet and upholstery, removing an average of 98% of common household allergens. We live here, our kids go to school here, we work here and we love this community. Our goal is to help our customers live healthier lives by providing you with clean carpets and a healthier home. We take pride in being a local carpet cleaning company in Cincinnati & Hamilton that our customers rely on to deliver an amazing cleaning experience at an affordable price!
Learn more about carpet cleaning, upholstery cleaning, pet odor removal, tile & grout cleaning, wood floor cleaning, and commercial cleaning.
Our Certifications/Awards
Featured Coupons


Carpet Cleaning Special
5 Areas with a FREE Hall for $199
FREEHALL
Call for Details. Offer only valid with Power Clean Chem-Dry


Hardwood Floors
3 Areas Cleaned and Polished (up to 400 sq ft total) for $379
HDWD
Call for Details. Offer only valid with Power Clean Chem-Dry


Tile & Grout Cleaning Special
Cleaning & Sealing $1.25 Per Square Foot
Call for Details. Offer only valid with Power Clean Chem-Dry
Power Clean Chem-Dry
Independently Owned & Operated
Proudly Serving
The Greater Cincinnati Area