About M.S. Chem-Dry in Council Bluffs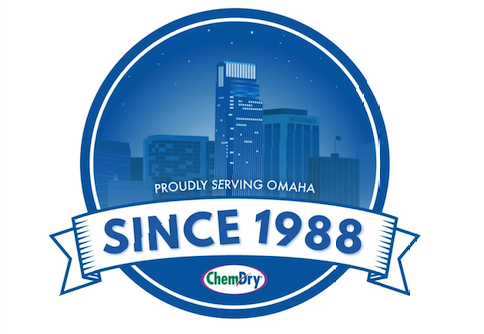 M.S. Chem-Dry is a locally owned and operated business, right here in Council Bluffs. We live here, our kids go to school here, we work here and we love this community. Our goal is to help our customers live healthier lives by providing them with clean carpets and a healthier home. We are proud to be a local carpet cleaning company since 1988 that our customers can trust to deliver quality, affordable cleaning services! We offer a 30-day customer satisfaction guarantee! This means if the spots we clean come back, so do we, for free! If quality is what you are looking for, then you have come to the right place.
Our Cleaning Services
Carpet Cleaning | Upholstery Cleaning | Pet Urine Removal Treatment | Tile & Grout Cleaning | Commercial Cleaning | Water Damage Restoration
Why Choose M.S. Chem-Dry 
When you choose M.S. Chem-Dry for your cleaning needs, you get economical pricing, effective service, and unbelievable cleaning results! We excel in both residential and commercial carpet cleaning in Council Bluffs, IA and surrounding areas.
Many individuals are hesitant about letting people into their homes, but our customers are never concerned with our technicians. We have highly-trained technicians and we stand by our trustworthy reputation. When you hire M.S. Chem-Dry, friendly and professional technicians show up at your door ready to start cleaning!
We Provide Green & Eco-Friendly Solutions
Our main cleaning solution, The Natural®, is green-certified and made from ingredients found on the Food and Drug Administration's Generally Recognized as Safe (G.R.A.S) list. There are no soaps, detergents, solvents, enzymes or other harsh chemicals. That means you get a 100% green and eco-friendly carpet cleaning that is safe and non-toxic for your children and pets.
Our Brand Promise
We love providing our customers with the cleanest and fastest drying carpets and upholstery in the industry. When we're invited into your home or business, we promise to effectively and gently use our state-of-the-art cleaning equipment and solutions to give you the best carpet cleaning in Council Bluffs, IA. Additionally, each of our cleaning products is safe and non-toxic for people and pets. Our cleaning services are also always delivered by friendly, trained, and trustworthy professionals.
Hours
Monday-Friday 8am-4pm, Closed Saturday and Sunday
Our Certifications