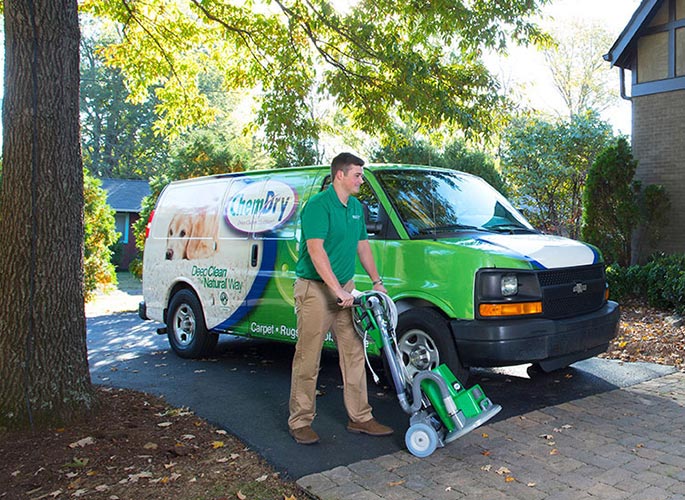 (801) 298-8125 Book Online Visit Website
Proudly Serving
Weber County and Northern Davis County, UTAH
Our Services

Carpet Cleaning

Furniture Cleaning

Area & Oriental Rugs

Pet Urine & Odor Removal

Specialty Stain Removal

Tile & Stone Cleaning

Granite Countertop Renewal

Commercial Services
Our Certifications/Awards

About Mr. Chem-Dry
Utah Carpet Cleaning
Benefits of Regular Carpet Cleaning Utah
In addition to improving the atmosphere of a home or office, professional carpet cleaning Utah has many other valuable benefits to the quality and longevity of your floor fabrics. 
But a professional carpet cleaning is not only important for aesthetic or economical reasons, according to the American Lung Association clean carpets can significantly improve the conditions of asthma and chronic snoring in the poeple around.
This article will highlight some of the most prominent benefits from having your carpets professionally cleaned once or twice each year. 
Benefits of Regular Carpet Cleaning Utah
Removes Deeper Contaminants
The EPA has released a scathing document on how many pollutants can be retained in the carpet from the atmosphere around it. In addition to soil and common dust, carpets are ridden with cockroach feces, lead particles, pet dander and even toxic airborne gases. 
All this is absorbed into the carpet from the day it is brand new. Within a few months to year, the carpets have become so saturated with these pollutants that regular traffic can release a noxious cloud of disease into the air as it contaminates nearby water supplies and food stores. While regular vacuuming is effective at minimizing this threat, only professional carpet cleaning can effectively remove these toxic pollutants from the fabrics. 
 Improves Air Quality
The dust, spores and contaminants that fall on the carpet can be removed with a vacuum cleaner if they are not given a chance to be trampled deeper in the fibers. But, in areas of heavy traffic, and especially busy commercial locations, cleaning can't be done often enough. Pretty soon the dust and pollutants will be saturating the air causing a dank odor and difficulty breathing. If your nose tips you off to situation brewing at your feet, call the professionals in carpet cleaning Utah
 Dust Mite Infestation Clearance
Dust mites are so small, you could fit a million of the beasts in a square foot of carpet. These guys thrive off the fallen bits of skin and even particles of feces that fall into the carpet from traffic above. After they have been given time to establish themselves well, their feces and corpses become airborne and can trigger allergic reactions. 
Vacuuming can remove large portions of the population but this is eventually not enough. Only professional carpet cleaning services can fully eradicate the minuscule health hazards.   
Prevent Mold Growth
Another health threat that can become well established within the comfy fibers of a carpet is molds and mildews. This can be an especially big problem in carpets that become wet with snow, rain or any other sources of moisture. Moisture is absorbed into the fabrics and it only takes a small amount to nourish and support a colony of mold. Mold not only stains and discolors carpets, it is a health hazard. 
But this is another issue that you won't worry about, if you keep your carpet clean regularly and professionally.  
Prevents Muscle Strain
Lack of professional assistance in keeping carpets clean and fresh has also been associated with many cases of discomfort in the back, shoulders and lumbar region. The primary causes of this discomfort is the task of lifting and moving furniture in order to properly perform a DIY cleaning. Leave the heavy lifting to the professionals. Besides, when we finish our job you will know that every last vestige of pollutants as well as invading plants and animals will be gone.   
Longer Lasting Carpets
The final and best advantage of having your carpet cleaned by professionals increased durability, the foreign contaminants, molds and mites can begin to damage the individual fibers that give the carpet it's soft appeal. If these are regularly removed the carpet can retain in youthful bounce and shine for many years to come. For those carpets you love and want to keep around for ever, call your carpet cleaners. 
Bonus Pointers for Longer Lasting Carpets from the Professionals in Carpet Cleaning Utah 
In addition to having your carpet cleaned by the professionals, there are other ways that you can increase the longevity of your carpets in your home, office, boutique or wherever.
1. Pick a Durable Carpet
Carpets can be separated into two type of carpet "pile" — "loop" and "cut". Cut pile is plush and soft, the perfect thing for the a relaxing area where it won't get too much traffic. Loop pile is much tougher and a better choice for busy areas of the home and commercial locations. Then there are several different material types with different degrees of strength.  
2. Take Shoes Off and Keep Socks On 
Its nice to feel the soft carpet beneath your toes, but the oils from your feet will rub onto the carpet a little more each time you do. Oils don't come out of carpets,  except with professional cleaning, and they do a bit more damage to the fibers when they are removed. Furthermore, oils attract dirt and other discoloration.  So keep socks on. 
3. Change traffic patterns
If at all possible, change the carpets around every so often to make the carpet last as long as possible. Switching the way the traffic moves over the fibers can allow the quality to endure. 
4. Padding 
Without padding the carpet is half as cushy and destined to last half as long. Well, considerably shorter than it could last with proper cleaning and good padding. 
5. Avoid direct sunlight
Sunlight can work as a natural bleach and begin fading the colors of your carpets. It's best to keep the shades closed during the heat of the day when the rays are most destructive. 
In Conclusion
Keeping your carpet clean and fresh is what we do best. Our top quality cleaning services work to protect your investment as well as your health and the health of your loved ones and visitors. If you have carpet in your home, office or even a large convention center and it needs to be cleaned, call us up there is no job that is too big or too small. 
© Copyright 2017 Mr. Chem-Dry.
Learn more about our Carpet Cleaning,  Upholstery Cleaning,  Tile Cleaning, Area Rug Cleaning, and Water Damage Cleanup
Our Certifications/Awards

Mr. Chem-Dry
Independently Owned & Operated
Proudly Serving
Weber County and Northern Davis County, UTAH