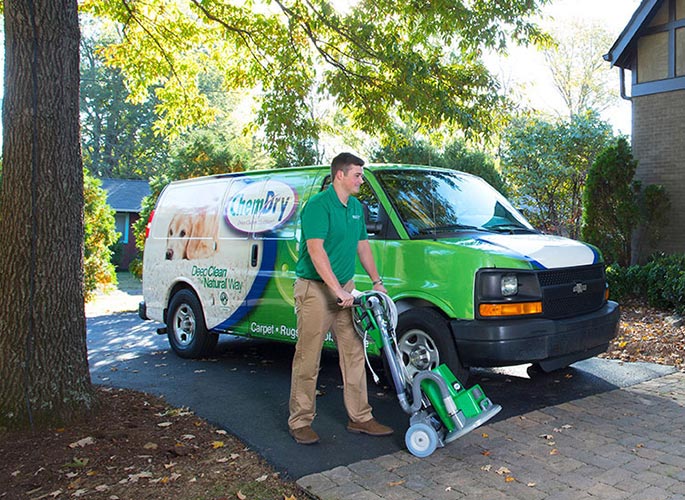 Click here to see our featured coupons
(256) 929-8925 Book Online Visit Website
Proudly Serving
Madison County, ALABAMA
Our Services

Carpet Cleaning

Furniture Cleaning

Area & Oriental Rugs

Pet Urine & Odor Removal

Specialty Stain Removal

Tile & Stone Cleaning

Granite Countertop Renewal

Wood Floor Cleaning

Commercial Services
Our Certifications/Awards



About Huntsville Chem-Dry
Huntsville Chem-Dry Established in 2006. Our cleaning solution is safe and non-toxic and we specialize in pet odor removal along with 100% truck-mount extraction. 
The Chem-Dry method is a discovery that came from years of experimentation to eventually come to the perfect solution that is drier, cleaner, and healthier than any other carpet cleaning service out there.
Our service will dry quicker. The reason is because of our method. Rather than flooding your carpets with water and soap, we use a fraction of the amount of water. Because of this your carpets will be dry in a few hours, rather than a few days.
The Chem-Dry method is cleaner. Dumping all that soap and water into your carpet may seem like it would deep clean your carpets. But, unfortunately, this process leaves dirt and grime at the bottom of your carpet that can't be removed. Our Power of Carbonation lifts the dirt and grime out of your carpets.
You can expect an over-all healthier cleaning service. We are conscious of the environment. Our methods are all-natural and free from any potentially harmful chemicals to you, your family, your pets, and even your wallet!
Call us today in Madison County, Alabama, for a free estimate over the phone and see our online customer reviews, www.huntsvillechemdry.com
Our Services Include:
-Carpet Cleaning
-Upholstery Cleaning
-Oriental Area Rug Cleaning (with free pick-up and delivery)
-Tile and Grout Cleaning
-Granite Counter Top Renewal, Cleaning, Sealing and Polishing
Our Specialty Services Include:
-Pet Odor Removal
-100% Truck-Mount Extraction
-Carpet Repair and Stretching
Our Certifications/Awards




Featured Coupons


3 Plus Rooms $39 Each
Deep Extraction cleaning, DRY in 2-3 Hours.
$117 minimum, coupon cannot be combined maximum of 150 sq feet per $39 area cleaned, 256-929-8925 Offer only valid with Huntsville Chem-Dry


Tile and Stone Cleaning
$50 OFF Tile/Stone and Grout Cleaning
tilehuntsville
Must have a minimum of 200 square feet to redeem coupon, cannot be combined. 256-929-8925 Offer only valid with Huntsville Chem-Dry


Oriental Rug Cleaning
$30 Off Rug Cleaning, Oriental, Wool, Synthetic, Pet Damaged
Free pick-up and delivery, $30 off applies only to off site rug cleaning process. minimim charge is $150 cannot be combined 256-929-8925 Offer only valid with Huntsville Chem-Dry
Huntsville Chem-Dry
Independently Owned & Operated
Proudly Serving
Madison County, ALABAMA