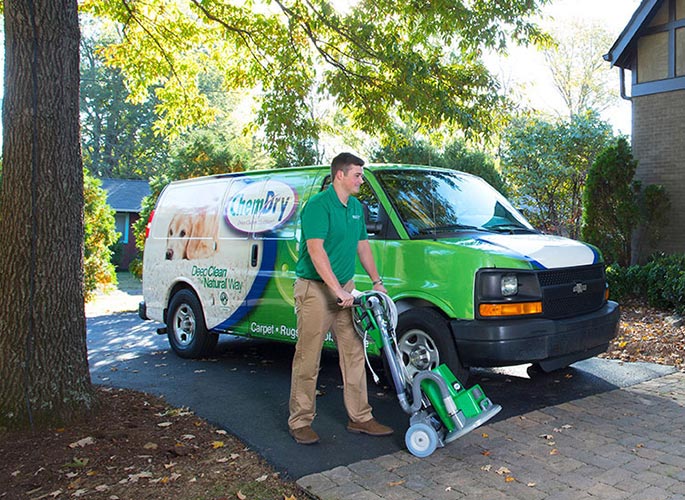 Click here to see our featured coupons
(904) 262-2322 Book Online Visit Website
Proudly Serving
The Jacksonville Metro Area (In Duval County, Clay County, and St. Johns County), FLORIDA
Our Services

Carpet Cleaning

Furniture Cleaning

Area & Oriental Rugs

Pet Urine & Odor Removal

Specialty Stain Removal

Tile & Stone Cleaning

Granite Countertop Renewal

Commercial Services
Our Certifications/Awards



About First Coast Chem-Dry
First Coast Chem-Dry began operation in 1996 and is Independently Owned & Operated by Tripp House. Our franchise operation covers all of Duval, Clay and St. Johns counties. For over 24 years we have made customer service our priority within our organization by constantly improving our delivery of the Chem-Dry brand promise to deliver the cleanest, freshest and fastest drying carpets/upholstery/tile and area rugs the industry has available. Our goal is to provide a Healthy Home environment for kids and pets so the family can enjoy the comfort of knowing their inside home is safe and free of any harmful bacteria. Our company has earned the Circle of Excellence designation for the past 12 years from our franchisor, members of the Presidents Club and was awarded the highest National Award from Chem-Dry as the 2004 Chem-Dry Franchise of the Year. A call to First Coast Chem-Dry ensures professionalism and quality of service from the very beginning of our relationship. 
The Power of Carbonation
Carpets cleaned by First Coast Chem-Dry are left not only sparkling clean, but they dry in a couple of hours, not a couple of days. So there's less disruption for you and your family. Our superior process combines our unique carbonated cleaning solution with extreme heat for a deeper, more effective carpet cleaning. Carbonation creates a powerful reaction that deep cleans carpets in a safe and gentle way, while using just a small amount of moisture. Relying on the bubbles to penetrate to the base of the carpet and lift dirt to the surface,First Coast Chem-Dry won't soak your carpets, which can create a breeding ground for mold and bacteria. With First Coast Chem-Dry, you'll enjoy deep cleaned carpets that dry faster and a healthier home.

Cleaning that's Green & Clean
Our main cleaning solution, The Natural®, is green-certified and made entirely from natural ingredients – no soaps, detergents, solvents, enzymes or other harsh chemicals. That means you get a 100% Green & Eco-Friendly carpet cleaning that is safe and non-toxic for your children and pets.
Our Service Area
We proudly service most cities and zip codes in Jacksonville, FL & surrounding areas including: 
Duval County
- Atlantic Beach
- Dinsmore
- Jacksonville
- Jacksonville Beach
- Mayport
- Neptune Beach
St. Johns County
- Fruit Cove
- Julington Creek
- Nocatee
- Palm Valley
- Ponte Vedra Beach
- St. Johns
- St. Augustine
- St. Augustine Beach
- Vilano Beach

Zip Codes
32099, 32201, 32202, 32203, 32204, 32205, 32206, 32207, 32208, 32209, 32210, 32211, 32212, 32214, 32215, 32216, 32217, 32218, 32219, 32220, 32221, 32222, 32223, 32224, 32225, 32226, 32227, 32228, 32229, 32230, 32231, 32232, 32234, 32235, 32236, 32237, 32238, 32239, 32241, 32244, 32245, 32246, 32247, 32254, 32255, 32256, 32257, 32258, 32259, 32260, 32267, 32276, 32277
Our Certifications/Awards



Featured Coupons


Visit Our Website To View Specials!
https://www.jacksonville-carpet-cleaning.com/online-specials-page/
Offer only valid with First Coast Chem-Dry
First Coast Chem-Dry
Independently Owned & Operated
Proudly Serving
The Jacksonville Metro Area (In Duval County, Clay County, and St. Johns County), FLORIDA