Elmer's Chem-Dry Residential & Commercial Cleaning Services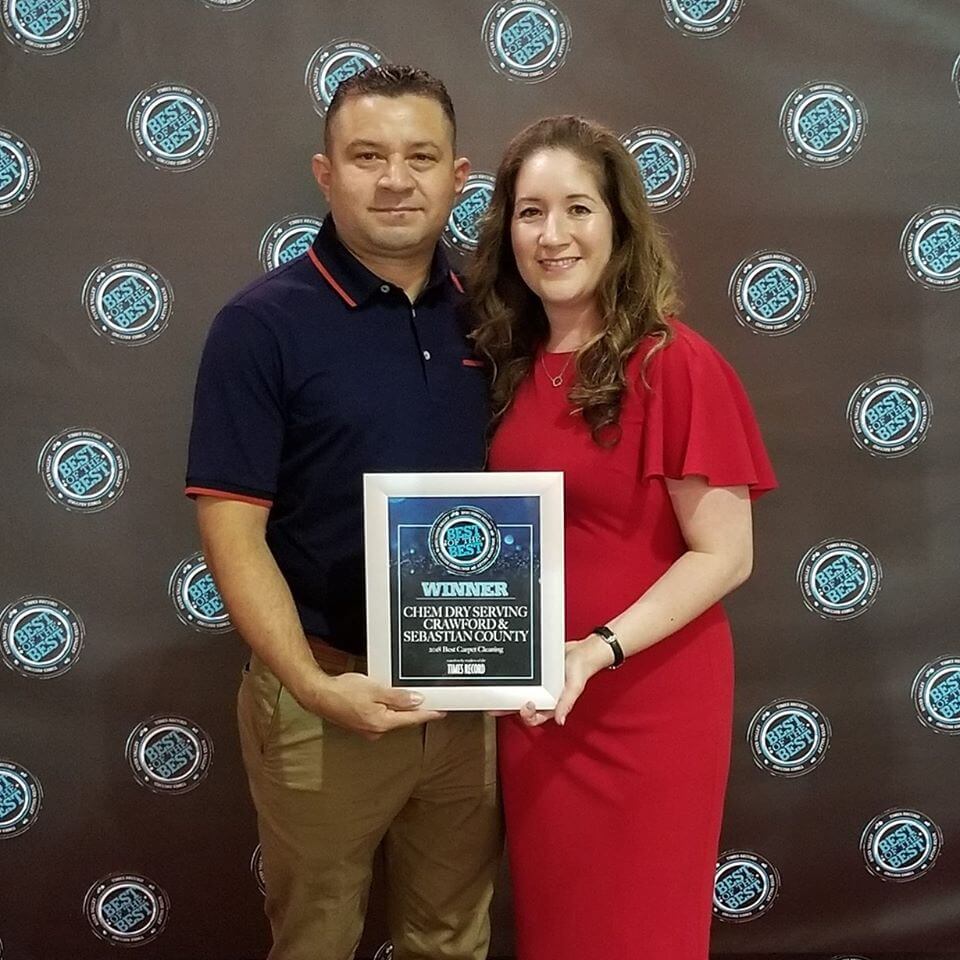 Our team at Elmer's Chem-Dry is your expert carpet and upholstery cleaner for Fort Smith, Alma, Mountainburg, Lavaca, Van Buren, and the surrounding areas in Arkansas. We specialize in carpet and upholstery cleaning, carpet protection, spot and stain removal, and P.U.R.T. (Pet Urine Removal Treatment), tile cleaning, wood floor cleaning, and many more services. We stands out from other carpet cleaning companies nearby with our honest and trusted professionals, as well as our friendly positive relationships with all of our customers. Get to know how Elmer's Chem-Dry (previously called Chem-Dry of Crawford & Sebastian County) got started, and how we are bringing the world's best carpet cleaning services to your home or commercial business by giving us a call today!
Our Cleaning Services
Carpet Cleaning | Upholstery Cleaning | Area Rug Cleaning | Pet Urine Removal Treatment | Tile & Grout Cleaning | Commercial Cleaning | Leather Furniture Cleaning | Granite Countertop Renewal | Stain Removal | Mattress Cleaning | Wood Floor Cleaning | Dryer Vent Cleaning
Benefits of Choosing Our Team
There are many reasons to choose Elmer's Chem-Dry for all of your cleaning needs! Here a just a few of them:
Our cleaning solutions and special stain protectant extend the life and performance of your carpet, upholstery, area rugs, and more.
We offer drier, cleaner, and healthier cleaning services that are safe and non-toxic.
To ensure customer satisfaction, we refer to our brand promise and stand behind our quality service. If you're not satisfied, we want to make sure it gets taken care of!
We live in the area and believe that we can play a huge part in sustaining our community.
We offer fast, effective services that deliver quality results.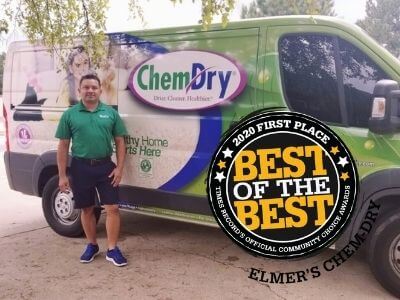 With Elmer's Chem-Dry, you don't have to be concerned about unqualified techs or ineffective cleaning solutions. Our expert staff and technicians are both friendly and trained in what they do. We have the people and the cleaning power to do the job right the first time!
Our Brand Promise
We love providing our customers with the cleanest and fastest drying carpets and upholstery in the industry. When we're invited into your home or business, we promise to effectively and gently use our state-of-the-art cleaning equipment and solutions to give you the best carpet cleaning in Fort Smith, AR. Additionally, each of our cleaning products is safe and non-toxic for people and pets. Our cleaning services are also always delivered by friendly, trained, and trustworthy professionals.
Ready to book your appointment? Get started by giving us a call at (479) 646-8800 or visit our website!