About CJ's Chem-Dry in Anoka & Hennepin County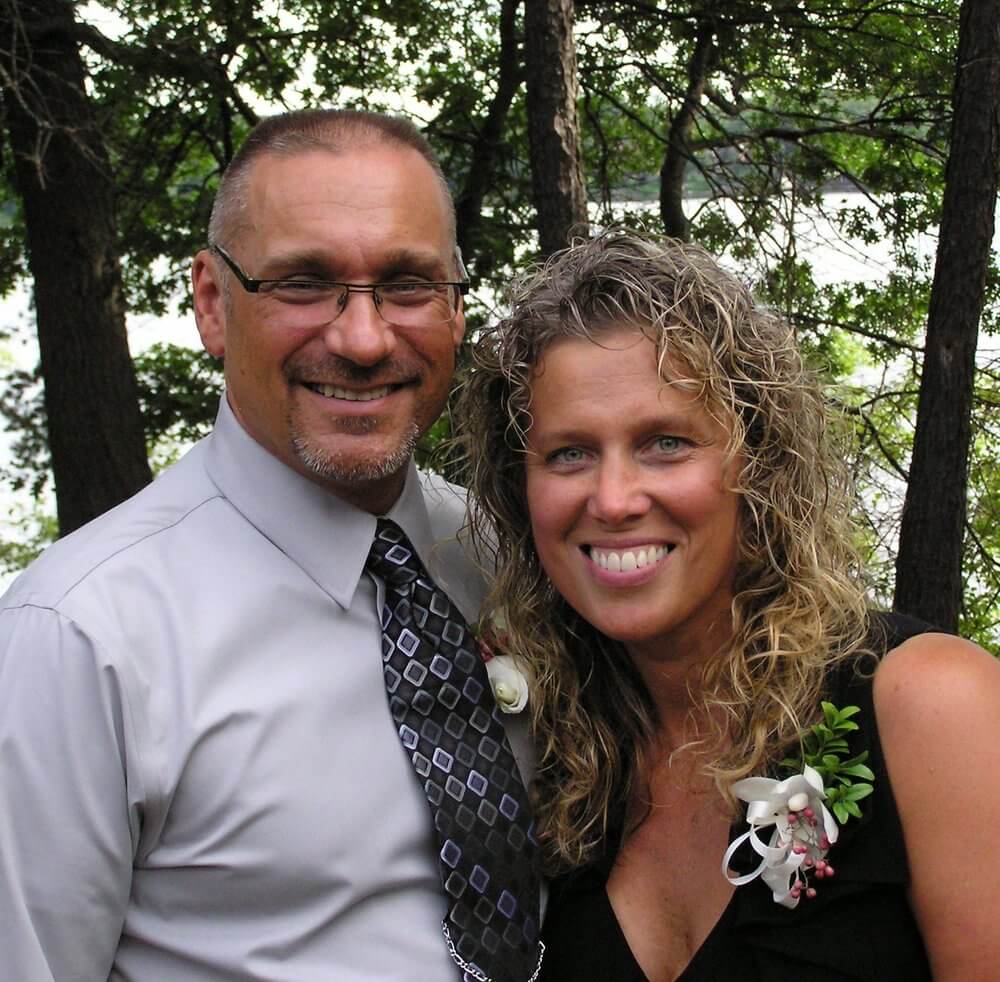 CJ's Chem-Dry is a family run business serving Anoka & Hennepin County since 2000! We proudly serve our slice of Minnesota by helping you maintain a clean, healthy, happy home. Our proprietary process combined with our non-toxic, green-certified solutions means that we'll leave your home not only cleaner but safer and healthier, too. Our professionally-trained technicians here at CJ's Chem-Dry are dedicated to providing an outstanding cleaning experience and will treat your home and family with the respect you deserve.
Jim and Susanna were both raised right here in the suburbs of Anoka and Hennepin County, Minnesota; our parents set the best example of quality workmanship, efficient reliability, and impeccable detail. We are dedicated to the same standard and love that our boys Colton, Cameron, and Connor grew up in our business and still enjoy working with us. We love clean and specifically chose the Chem-Dry brand because it is safe for our environment, non-toxic for people and pets, and cleans like no other!
Our Cleaning Services
Carpet Cleaning | Upholstery Cleaning | Area Rug Cleaning | Pet Urine Removal Treatment | Tile & Grout Cleaning | Commercial Cleaning | Granite Countertop Renewal | Stain Removal | Wood Floor Cleaning | Vinyl Composition Tile Cleaning 
Benefits of Choosing Our Team
There are many reasons to choose CJ's Chem-Dry for all of your cleaning needs! Here a just a few of them:
Our cleaning solutions and special stain protectant extend the life and performance of your carpet, upholstery, rugs, and more.
We offer drier, cleaner, and healthier cleaning services that are safe and healthy.
To ensure customer satisfaction, we refer to our brand promise and stand behind our quality service. If you're not satisfied, we want to make sure it gets taken care of!
We live in the area and believe that we can play a huge part in sustaining our community.
We offer fast, effective services that deliver quality results.
With our team at CJ's Chem-Dry, you don't have to be concerned about unqualified technicians or ineffective cleaning solutions. Our expert staff and technicians are both friendly and trained in what they do. We have the people and the cleaning power to do the job right the first time!
We Provide Green & Eco-Friendly Solutions
Our main cleaning solution, The Natural®, is green-certified and made from ingredients found on the Food and Drug Administration's Generally Recognized as Safe (G.R.A.S) list. There are no soaps, detergents, solvents, enzymes or other harsh chemicals. That means you get a 100% green and eco-friendly carpet cleaning that is safe and non-toxic for your children and pets.
WE SERVICE ALL OF ANOKA AND HENNEPIN COUNTY, MN INCLUDING: MAPLE GROVE, BLAINE, RAMSEY, ANOKA, BROOKLYN PARK, COON RAPIDS, PLYMOUTH, MINNETONKA, EDINA, BLOOMINGTON, EDEN PRAIRE, AND SURROUNDING AREAS.