Chem-Dry of Brazos County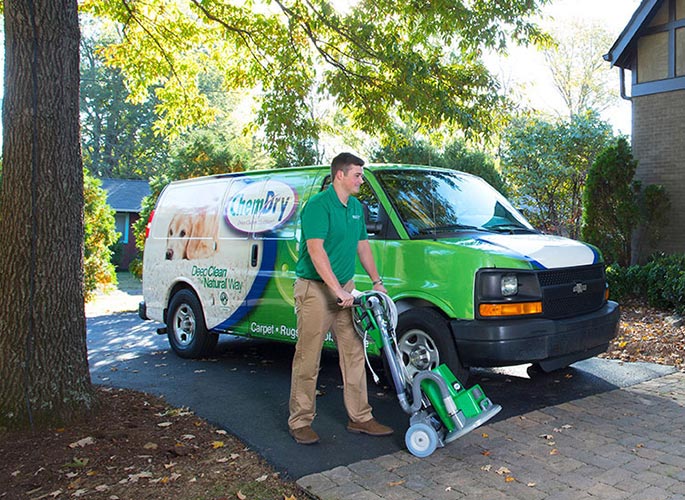 Click here to see our featured coupons
(979) 985-2666 Book Online Visit Website
Proudly Serving
Brazos County, TEXAS
Our Services

Carpet Cleaning

Furniture Cleaning

Area & Oriental Rugs

Pet Urine & Odor Removal

Specialty Stain Removal

Tile & Stone Cleaning

Granite Countertop Renewal

Wood Floor Cleaning

Water Damage Restoration

Commercial Services
Our Certifications/Awards


About Chem-Dry of Brazos County
Brad & Sue Ayers opened Chem-Dry of Brazos County in 1991 (27 years servicing the Bryan / College Station, TX Area)  and have built a reputation of being problem solvers in the carpet cleaning industry. We pride ourselves on being able to remove anything from general soil to the toughest spots that other cleaning companies can not correct.
We treat every job as if it was our own home or office paying attention to the little details. Every job is treated with respect to the customer, after all we are a guest in your home / office.
We offer Superior Carpet & Upholstery Cleaning, Expert Pet Urine Odor Removal, Protectants (Carpet, Upholstery & Area / Oriental Rugs) and Sanitizer Treatments are available too. Our additional services include inplant Area / Oriental Rug Cleaning, Tile / Natural Stone Cleaning and Sealing Services, Granite Countertop Renewal Service (New Service), Polishing Marble & Travertine Floors and 24 Hr. Water Damage Restoration.  We also offer Carpet Repairs and Restretching too.
Chem-Dry of Brazos County now recieved a Premium Area Rug Service Certification.  We have the most State of the Art in plant area / oriental rug cleaning facility in Bryan / College Station, TX. Our processes include / not limited to: Thorough Dry Soil Removal (Dusting of rugs), Dye Stability Testing, Gentle Flushing of soils / spots, fringe cleaning and 100% guaranteed pet urine odor removal. We are a premier facility cleaning, synthetic, wool, viscose and silk fibers. Trust your fine treasures to true artisan rug cleaners. Your rugs will look, feel and smell fresh and clean again!
Chem-Dry is committed to cleaning for the health of your home / office. Based on Chem-Dry's two allergy studies; 98% of allergens can be removed with our proprietary Hot Carbonating Extraction Process.  89% of bacteria can be removed in carpet and upholstery, improving your indoor air quality.  Chem-Dry Allergy Study 2.0 reveals, with adding sanitizer to your tile cleaning / granite countertop renewal service - up to 98% bacteria free surface can be achieved.  Also, adding a sanitizer to your PURT treatment and cleaning, we can achieve up to a 99% bacteria free pet urine spots.  We stive to be YOUR healthy home cleaners.
Over the years we have been awarded: "The Eagle's Reader Choice Award - 2004,2006, 2016 & 2017,  "Best of the Brazos" - 6 times over the last 13 years (when our category was available), recipient of Chem-Dry's Perpetual Excellence Award 2015, Chem-Dry's Brand Ambassador Award 2016 &  Chem-Dry's Training Excellence Award 2017. We have also served on a national advisory board for the Chem-Dry Franchise System for the last 3 years. 
Call us today for more information about our one of a kind carpet cleaning that's 100% certified green. You'll be happy with our service and thrilled with your clean carpets, upholsery, area rugs and tile! Follow us on Instagram.
Visit Chem-Dry of Brazos County to schedule an appointment
Our Certifications/Awards



Featured Coupons


Healthy Home Carpet Cleaning Special
20% Off - Clean, and Protect
Does not include travel charges or sales tax, excludes water damage restoration services, pet urine odor removal additional. Residential only. Offer only valid with Chem-Dry of Brazos County


Area Rug Cleaning Special
$20 Off Area Rug Cleaning 100% Pet Urine Odor Removal Guaranteed
Must be cleaned @ time of other cleaning services. Does not include travel charges or sales tax, water damage restoration services, residential only. Sanitizer, Protectant or Pet Urine Removal not included in basic cleaning. Offer only valid with Chem-Dry of Brazos County


15% Off Granite Counterop Renewal Service
Clean, Seal & Polish Granite Countertops. Restore the beauty & Luster back to your coutertops.
Residential Only. Must be Completed at time of another service, Min Service Applies, Not Valid on travel charges or water restoration. Offer only valid with Chem-Dry of Brazos County
Chem-Dry of Brazos County
Independently Owned & Operated
Proudly Serving
Brazos County, TEXAS