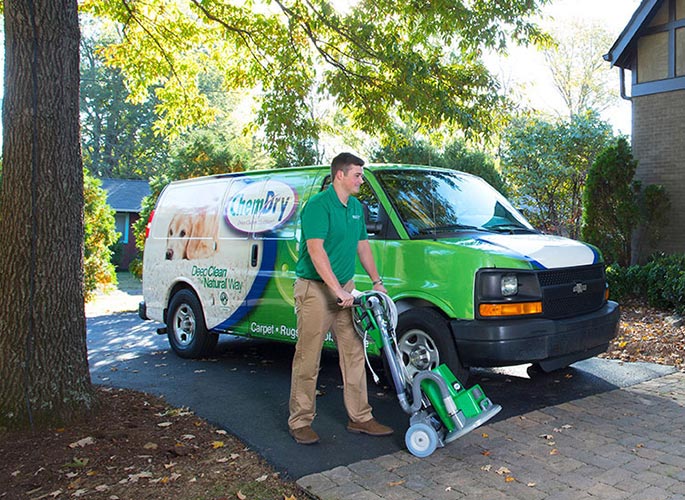 Click here to see our featured coupons
(636) 441-7750 Book Online Visit Website
Proudly Serving
St. Charles County MISSOURI
Our Services

Carpet Cleaning

Furniture Cleaning

Area & Oriental Rugs

Pet Urine & Odor Removal

Specialty Stain Removal

Tile & Stone Cleaning

Granite Countertop Renewal

Wood Floor Cleaning

Commercial Services
Our Certifications/Awards



About Aladdin Chem-Dry II
Aladdin Chem-Dry has been in business for over 30 years and is a member of Chem-Dry President's Club, which is awarded to top 5% franchises in the U.S.  Some of the different services offered include Carpet, Upholstery, Area Rug & Oriental Rug Cleaning, Pet Odor Removal, Wood Floor Cleaning Tile & Grout Cleaning and Commercial Services.
The Power of Carbonation
Carpets cleaned by Aladdin Chem-Dry are left not only sparkling clean, but they dry in a couple of hours, not a couple of days. So there's less disruption for you and your family. The superior process combines a unique carbonated cleaning solution with extreme heat for a deeper, more effective carpet cleaning. Carbonation creates a powerful reaction that deep cleans carpets in a safe and gentle way, while using just a small amount of moisture. Relying on the bubbles to penetrate to the base of the carpet and lift dirt to the surface, Aladdin Chem-Dry won't soak your carpets, which can create a breeding ground for mold and bacteria. With Aladdin Chem-Dry, you'll enjoy deep cleaned carpets that dry faster and a healthier home.

Cleaning that's Green & Clean
One of the main cleaning solution, The Natural®, is green-certified and made entirely from natural ingredients – no soaps, detergents, solvents, enzymes or other harsh chemicals. That means you get a 100% Green & Eco-Friendly carpet cleaning that is safe and non-toxic for your children and pets.
Our Certifications/Awards



Featured Coupons


Clean 3 Rooms
$129.95
up to 400 sq. ft. Stairs are an additional cost. Cannot be combined with other offers or coupons. Travel fee applied. Offer only valid with Aladdin Chem-Dry


Clean 5 rooms
$199.95
up to 700 sq. ft. Stairs are an additional cost. Cannot be combined with other offers or coupons. Travel fee applied. Offer only valid with Aladdin Chem-Dry


Whole House 8 Rooms
$299.95
up to 1200 sq. ft. Stairs are an additional cost. Cannot be combined with other offers or coupons. Travel fee applies. Offer only valid with Aladdin Chem-Dry
Aladdin Chem-Dry
Independently Owned & Operated
Proudly Serving
St. Charles County MISSOURI
Hours
Monday-Friday 730am-5pm, Saturday 730-2pm, Closed Sunday