Will Routine Carpet Cleanings Help My Child with Allergies?
November 06, 2014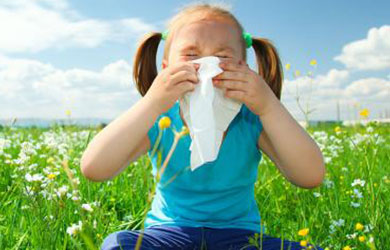 If your child suffers from allergies, then you might notice that they experience severe symptoms even while they are in their own home. This can be the result of poor indoor air quality in your home. 
Many factors contribute to poor indoor air quality including mold, dust, chemicals, mildew, and pollens that tend to get tracked into the home. One of the most common places for these allergens to get trapped is in your carpets. By reducing the amount of non-living allergens in the home, you can provide allergy relief for your child. 
One of the best ways to reduce the non-living allergens* in your home is by keeping your carpets clean.  You can do this by having guests and family members remove their shoes before entering the home and by vacuuming your carpets frequently. 
In addition, it is most helpful if you have your carpets professionally cleaned on a regular basis. Not only does professional carpet cleaning leave your carpets looking and smelling fresh, but companies like Chem-Dry offer services that can help to get rid of the dirt and grime that can be trapped in your carpets. 
Many people that suffer from asthma and other allergies can benefit immediately from this type of cleaning by reducing the number of non-living allergens in their environment. While it is normally recommended for homeowners have their carpets professionally cleaned every 12-18 months, allergy sufferers should consider having them cleaned more often. It is nearly impossible to remove all of the non-living allergens in carpets with standard vacuuming alone. 
If your child is a victim to allergies, help reduce their symptoms by giving them a clean, fresh home by Chem-Dry.  Professional carpet cleaning is just what you need to start providing relief for your child right in their own home. 
* Based on results from a study conducted by an independent laboratory using the Chem-Dry Hot Carbonating Extraction process. Allergens tested were dog and cat dander and dust mite matter. Figures are an average across multiple homes.