How to Find Reliable Carpet Cleaning Services
September 06, 2023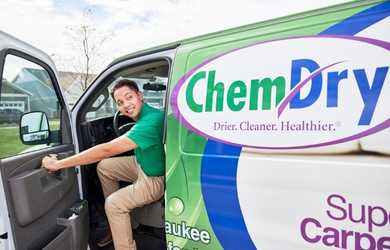 When it comes to cleaning your carpet, there are plenty of options. Some homeowners choose to go the DIY route but eventually find they're not able to achieve the desired results without professional tools. At this point, they may start looking for a carpet cleaning service they can rely on to not only get rid of the dirt and grime within their carpets but also help them protect and extend the lifespan of this important investment in their home.
While it may seem like carpet cleaning services are a dime a dozen, reliable carpet cleaning services are not. The goal is to find a service that will become your partner in carpet maintenance. 
This means it's important to identify a local company that will provide fantastic results time and again, ensuring you're able to give your carpets the regular care and attention they need to perform their role as the foundation of your living environment. 
Identifying a Carpet Cleaning Service You Can Trust
Choosing the right local service for your needs goes beyond surveying friends and neighbors and checking online reviews. It's helpful to know what specific qualities to look for so that you'll know you have a winner when you find a company that ticks all the boxes. 
Below, we've provided a quick list of some of the most important factors to evaluate when assessing the reliability of a carpet cleaning service.
Their carpet cleaning methods.
There are several cleaning methods used by professional carpet cleaners. It's essential to understand that while these methods may purport to generate similar results, they will have different effects on your carpet. 
For example, steam cleaning is a popular option that utilizes pressurized water to dislodge dirt and grime. However, this technique leaves carpets sopping wet and a perfect environment for the growth of mold and mildew. 
Another method is carpet shampooing, which relies on detergent to remove soil from carpet fibers. Unfortunately, this detergent often leaves behind a sticky residue that attracts dirt and starts a vigorous cycle of carpets needing to be cleaned more frequently.
At Chem-Dry, we use a proprietary carpet cleaning method that avoids the issues of the above cleaning techniques. Called Hot Carbonating Extraction (HCE), this process leaves carpets dry within hours and does not rely on any soaps or detergents to get the job done.
The extent of their experience.
The last thing you want is someone with little knowledge of carpet cleaning coming in to care for your carpets. If you're paying for professional services, you should benefit from professional knowledge and experience. 
Be sure to ask the cleaning company how long they've been in business and the types of training they have undergone. Moreover, when comparing companies, don't forget to compare the number of online reviews they have, as well as how far back in time those reviews go.
Whether they have all the right protections in place.
Only work with services that are licensed, bonded, and insured. These three factors signal that a company is trustworthy and able to meet any financial obligations they may encounter in the face of an accident or damage. Without these protections in place, claims could be filed against your homeowners insurance or damage to your home could go unreimbursed. 
The products they'll be using in your home.
Don't hesitate to ask detailed questions about the types of products and cleaning formulas that the company uses when cleaning carpets or removing stains. After all, they'll be working in your home, and you have a right to know what types of substances your family is being exposed to.
If you are speaking with a reliable carpet cleaning company, they will be transparent about the products in their cleaning arsenal and the criteria they have used to select those products. 
If you're looking for a reliable carpet cleaning service in your area, call (800) CHEM-DRY today to speak with a Chem-Dry technician working in your local community!