We're So Much More Than Just Carpet Cleaning Services
October 11, 2022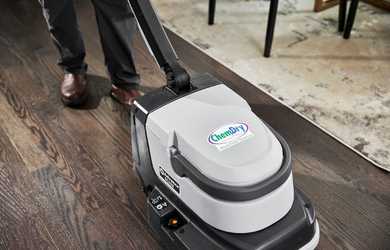 At Chem-Dry, we've built our reputation on providing homeowners with innovative carpet cleaning services that make a significant difference in the comfort of their living environment. But did you know we offer much more than just carpet cleaning services?
We are proud to provide cleaning solutions for other surfaces in your home that you may struggle to clean on your own. When our professional technicians are taking care of your floors, countertops, dryer vents, and upholstered furnishings, you can have peace of mind knowing your home is truly clean.
Take a Look at What We Offer Beyond Carpet Cleaning Services
Are you struggling to remove dirt and grime from your stone or tile flooring? Perhaps you're worrying about the safety hazards caused by lint build-up in your dryer vents? We're ready to solve these and other common household cleaning concerns through our time-tested and professional-grade techniques. 
Explore some of our offerings outside of carpet cleaning services below.
Upholstery Cleaning
We can clean your upholstered furniture using the same innovative Hot Carbonating Extraction (HCE) process that makes our carpet cleaning services so effective. Whether it's time to give these furnishings a deep clean or an accident has caused an unsightly stain, we'll gently but thoroughly clean your upholstered couch, loveseat, or dining room furniture to give it a refreshed appearance.
Area Rug and Oriental Rug Cleaning
Rugs can be particularly delicate depending on their age and the materials they're made from. We'll take a close look at your rug to determine whether the HCE process used in our carpet cleaning services would be the most effective cleaning solution, or whether your rug requires a more specialized cleaning method. 
Our in-depth knowledge of how to clean synthetic, wool, cotton, and silk rugs, including antique Persian rugs and hand-knotted Oriental rugs, allows us to deliver outstanding results that improve the longevity of these precious pieces.
Stone, Tile, and Grout Cleaning
Our team's knowledge of how to best clean flooring extends beyond our carpet cleaning services to also include professional cleaning for stone, tile, and grout flooring. With our services, you can achieve a deep clean that protects your investment in quality materials. Our service also promotes the health and safety for your family's kitchen, bathrooms, and other spaces where stone or tile form the foundation. 
Wood Floor Cleaning
Many families opt for hardwood floors over carpeting, hoping that this type of flooring will be easier to keep clean. However, the best way to preserve your hardwood floors and ensure their beauty lasts for as long as possible is to partner with knowledgeable cleaning professionals. 
Our industry-leading Wood Floor Cleaning Process includes deep cleaning and meticulous polishing to give your wood floors a renewed appearance that DIY cleaning simply won't provide.
Leather Cleaning and Restoration
A leather couch, sofa, or chair can bring an instant touch of class to any room. Additionally, the durability of leather ensures you can enjoy this piece for years to come. Although leather is incredibly durable, signs of wear can truly mar its otherwise classic appearance. 
Our Certified Leather Specialists can help restore the natural shine and vibrant color of your leather pieces. We clean them to remove the accumulation of soil, body oils, and skin acids that could otherwise damage the leather over time. 
Dryer Vent Cleaning
It's all too easy to forget about your dryer vents. After all, the saying goes, "out of sight, out of mind." Unclean or obstructed dryer vents can give off a moldy smell or result in extended drying times. Blocked vents also increase the risk of home fires, carbon monoxide poisoning, and unhealthy mold growth. Our professionals use specialized extraction equipment to comprehensively clean dryer vents, freeing you from worry about the risks they pose. 
Granite Countertop Renewal and Cleaning
Granite is an extremely robust material that is an excellent choice for kitchens and bathrooms due to both its beauty and its longevity. As with any other material, granite requires regular maintenance, including cleaning and sealing, to look its best and perform to its full potential. 
Our professional granite countertop renewal process helps get rid of soil and grime that has penetrated the porous surface of granite. After which, we seal the surface to restore its beautiful shine and keep unwanted elements at bay.
Whether you're interested in our carpet cleaning services or the range of other professional cleaning options we offer, we would love to fill you in on how our team can make your home a cleaner, more comfortable place to live. Call (800) CHEM-DRY today to get in touch with a Chem-Dry professional working in your local area!