How Will I Know My Carpets Need Cleaning?
March 05, 2014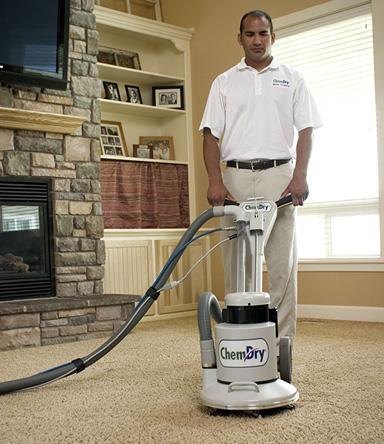 Carpets are the ideal flooring option for your home. They offer warmth for your feet, prevent dirt and particles from spreading, and during the cold winter months, are an "energy conserver" by retaining warm air. You love your carpets (and wouldn't ever think about swapping it out for cold, wood floors) which leads you to wonder: how do you know when they need a good, thorough cleaning? Whether your carpets are pearly white or charcoal brown, dirt can often be hidden in disguise. Keep your carpets (and your home) healthy and happy with the following tips.
Living Alone Vs. a Busy Household
If you have a busy home—one that occupies children and pets—than you know it doesn't take long for a spill to occur, and a stain to soak in. Depending on how much traffic your carpets get, will determine how often you need to clean them. Do you have pets? Do you smoke? Do you have children? If you answered "yes" to any of those questions, the general rule of thumb is to clean your carpets every six to twelve months. If you live alone and your carpets don't have any visible stains, cleaning them twelve to eighteen months should suffice.
Preventive Maintenance
You want the healthiest home possible, one that is clean and free of dirt and grime where you walk, live and even breathe. For this reason, don't you want to keep your carpets looking like new again?  One of the common myths of new carpets  is that they shouldn't be cleaned "too much or too often" for fear that the fibers in the material will tear and become broken down.
The truth is, if you have a high quality carpet, there's no such thing as cleaning it "too much." This is because while carpets are in many ways, the perfect flooring choice, they trap in dirt, dust particles, hair, stains and odors quickly. For this reason, it can be difficult—sometimes impossible to the naked eye—to know that your carpets in fact need a cleaning unless you commit to a three, six or twelve month cleaning rule.
How to Tell You're Overdue
Take a good look at your carpets. Walk around your living room, hallways and bedrooms. Do you notice any dark spots or traffic patterns? Walk around the couch (where spills are likely to occur), or around your bed (especially if you're used to having a midnight snack!) Observe those high traffic areas in which you eat and drink; where your dog or cat tends to sleep, and where your children play and eat. Are there discolorations in those high traffic areas?
Take note—if you notice "dirty" areas of your rug or carpet, you're well overdue for a professional carpet cleaning from a company such as Chem-Dry. Chem-Dry also offers at-home carpet cleaning products that are designed to keep your carpets, fabrics and upholstery looking cleaning in-between professional cleanings. Our range of cleaning products includes everything you need to remove the majority of household stains, from food and dirt, to grease, oil stains and pet odors.
While there are many carpet cleaning services and products available, why not choose the healthiest one for you, your home and the environment? Chem-Dry's products and services give you not only a deeper clean, but a healthier one! That way, you can restore your carpets to be as healthy and long lasting as possible in no time at all.