Don't Let your Business's Floors Send a Bad Message
February 21, 2014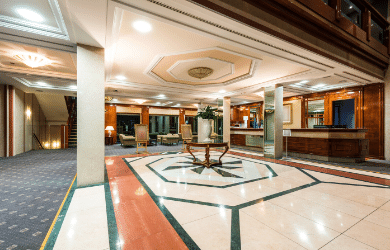 As the saying goes, "You never get a second chance to make a good first impression."  This is especially true when a business is trying to attract new customers.  Oftentimes, a customer's first impression is based on the look and appearance of the business or facility.  It is imperative that your business look its best when potential customers are walking in.  It is important to keep your business tidy and organized with coordinating and professional-looking furnishings.  By creating a space that is comfortable, clean, and inviting, you are helping to give customers a positive attitude toward your business.
The first step in creating an inviting environment for customers is to focus on cleanliness.  Not only should the workplace be well-organized and free of clutter, but the floors and furnishings should be clean as well.  If your business is carpeted, you should have them professionally cleaned on a regular basis.  (3-4 times per year)  This will ensure that your carpets not only look their best, but are free of unpleasant odors as well.  Maintaining a fresh and clean environment begins with clean floors.  In addition, it is important to vacuum 3-4 times per week, or more depending on the amount of traffic in your business.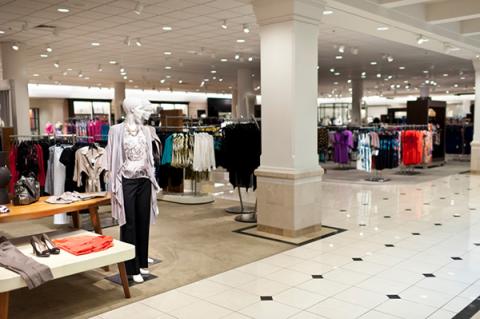 If your business has ceramic flooring, it too should be professionally cleaned on a regular basis.  It is also helpful to get ceramic floors waxed on regularly as well.  This will add a sense of sparkle and shine to the floors, making them appear clean and fresh.  As mentioned above, coordinating furnishings are another factor in a customer's attitude toward your business.  Fabric upholstery should be kept clean and free of any stains in order to maintain a professional appearance.  Commercial cleaning companies offer a variety of services to keep upholstery looking and smelling its best.
When a customer makes a judgment about your business, they are likely taking its physical appearance into consideration.  By maintaining a clean and organized facility, you are making your business more desirable for customers.  You want customers to feel comfortable in your space because, after all, the longer they spend in your space the more money they are likely to spend.  Professional cleaning services are a wise investment, as they truly help to make a great impression for potential customers.  In turn, this will boost customer satisfaction and increase your customers' eagerness to return to your business.