Getting Ready to Move? Call Chem-Dry for all Your Cleaning Needs
March 03, 2022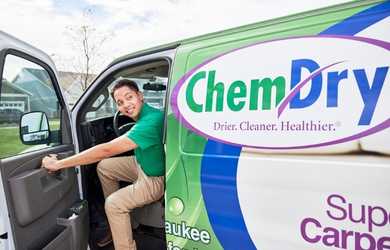 Spring is moving time! When you're ready to get your house on the market, there are many tasks to add to your list. From initial packing to decluttering to staging your home for sale, there are so many things to consider that adding deep cleaning to the list can seem daunting.
At Chem-Dry, we know how important it is to make sure your home is clean before the first potential buyer comes to the door. Since the 1970s, we've been helping homeowners prepare to sell their homes. 
Our deep knowledge and experience helping homeowners and Realtors before and during the sales process, led our President, Edward Quinlan, to be featured in an article on Redfin highlighting nine home cleaning tips that can help your home sell faster.
If you are considering selling your home, or simply want to remove the built-up dust and dirt that accumulates over winter, now is the time to call Chem-Dry. Our professional teams provide expert services that include:
Find your local Chem-Dry professional here and get ready to sell your home!