Choosing Between Carpet Cleaning Companies
July 06, 2022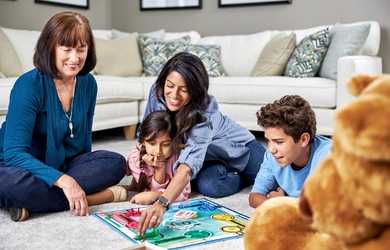 If your carpet is starting to look dingy or a little worse for the wear, it's well past time to contact a professional carpet cleaning company. Professional carpet cleaners can help make your carpets and rugs feel like new again. That's because professionals have equipment that can remove deep-set dirt and grime, get rid of stains, and restore the plush texture of your carpets.
Of course, it's important to be selective about who cleans your carpets. After all, your carpet isn't just the foundation of your living environment. It's an important investment in your home. To ensure your carpet's integrity is protected while receiving the full benefits of a professional cleaning, you'll need to select the best service in your local community. 
Determining which carpet cleaning company is the right choice can be tricky, especially if you are new to an area or haven't found a reliable company. We've provided some tips to help you choose the best service for your needs.
Prepare to Compare Estimates from Carpet Cleaning Companies
The first thing you'll want to do before calling any carpet cleaning companies is to gather some basic information about your needs. The companies you contact may ask about:
The number of rooms to be cleaned
The approximate square footage of the area
Any stains or pet accidents that need special attention
Any high traffic areas that are especially soiled
Many companies offer separate stain-removal services or pet urine removal treatments. You'll want to be sure these costs are factored into the total quote, so they're aren't any surprises.
Consider Carpet Cleaning Companies' Experience and Reviews
Cost is not the only factor you should consider when selecting a carpet cleaning service. After all, by cutting corners in this area, you aren't doing yourself or your carpet any favors. 
You want to ensure you receive the best clean possible. This wil help you avoid having to have your carpets cleaned again after a short time or, worst case scenario, having to replace your carpet before you planned. A few dollars here and there for cleaning are nothing compared to the cost of a full carpet replacement.
After you've received an estimate from a handful of companies, it's time to check out their qualifications and reviews. There are plenty of online platforms you can check to read about others' experience with the service. Additionally, the company may be able to provide you with direct references and certifications upon request.
Ask About Service Options and Specialty Packages
Another crucial factor to consider when comparing carpet cleaning companies is the range of services and treatments they offer. As you evaluate packages, you'll want to be sure to understand exactly what is included in each service package. 
Some companies can provide high-quality upholstery cleaning, specialty rug cleaning, and even leather cleaning in addition to their carpet cleaning services. You may also find a package including additional services that interest you, such as the application of a stain protectant or deodorizer, ultimately providing a better all-around value.
Hire the Right Carpet Cleaner for Your Priorities
Finally, when choosing a carpet cleaning company, you'll want to consider your priorities. For example, what types of cleaning solutions are you comfortable with being used in your home? If you have small children or pets, you may be particularly concerned about certain chemicals being used during the cleaning process or residues that could be left behind on the carpet. 
Time is another issue to consider. If you have a busy lifestyle, you may not be willing to wait days for your carpets to dry until you can get your living space back to normal. As a result, you'll want to consider a carpet cleaner that uses minimal water in the cleaning process to allow for quick drying and a more convenient experience. 
As you compare carpet cleaning companies in your area, don't hesitate to inquire about the range of services and unique advantages offered by your local Chem-Dry. Call (800) CHEM-DRY today to learn more!