How to Choose Between Carpet Cleaning Companies
March 08, 2023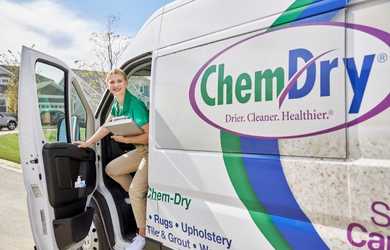 Choosing between carpet cleaning companies isn't as simple as calling the first company you come across. Because your carpets play such a significant role in your home, and need attentive care to extend their longevity, it's important you are able to trust the cleaning team you hire. Not only do you want to work with professionals who have plenty of experience, you also want to ensure the methods they use are right for your personal priorities. 
Deciding between the carpet cleaning companies in your area will take a bit of time and research, but this upfront investment will be well worth it. Once you find a team you feel comfortable with, and who you know can provide results of exceptional quality, you won't have to think twice when it's time to schedule your next carpet cleaning session.
Deciding Factors in Your Search For a Carpet Cleaning Company
Once you start looking into and comparing carpet cleaning companies, you may feel your head spinning with all the details. We've narrowed down a list of four factors to consider, so you can more quickly come to a conclusion and find the winning company. 
#1: The Cleaning Method Used
There's no single way to clean carpets. Over the years and along with advances in technology, different methods have been developed, each with its own set of pros and cons. From steam cleaning to dry shampooing and our proprietary Hot Carbonating Extraction (HCE) process, these cleaning methods all take a unique approach to getting rid of dirt and grime in carpets. 
Watch out for cleaning techniques that require long dry times, use soapy, residue-causing detergents, or only provide a surface clean. You'll be happiest with a cleaning method that offers deep-clean results and leaves your carpets dry within hours.
#2: The Range of Services Offered
Choose a carpet cleaning company that can deliver a wide range of services to make sure all of your needs are met. Whether you're dealing with stubborn food stains, pet accidents, or funky odors, you'll want to make certain the company can provide the treatment you're after.
Specific treatment types to keep an eye out for include the application of a specialty stain guard, pet urine removal treatment, and odor-busting deodorizer. If you're interested in having other surfaces in your home cleaned, such as your upholstered furniture or area rugs, consider checking whether the company also offers cleaning services in those categories.
#3: The Company's Longevity and Experience in the Industry
Companies open and close all the time. You don't want to be the guinea pig for a carpet cleaning service that's new to the market. That's why it's always preferable to partner with a team that has a longstanding reputation within both the industry and your community.
The longer they've been in business, the more likely it is that their techniques have been time-tested and perfected, and the more experience they'll have dealing with specific carpet cleaning issues. 
#4: The Company's Reviews and References 
In this day and age, it's simple to learn about a business through its online reviews. There are plenty of platforms you can search through to examine reviews from both new and longstanding customers.
Additionally, you can request references from the company itself and compare the information in those references with what you've found online.
Of course, you don't have to take a stranger's word for it when it comes to something as personal as cleaning your carpets. It's also a good idea to turn to your friends and family and ask about their experiences with different companies to get a well-rounded view of the options available.
Finding a Carpet Cleaning Company That Fits the Bill
At Chem-Dry, we are proud to fulfill the many criteria of homeowners in search of an ideal carpet cleaning company. Our proprietary HCE process makes it possible to avoid the consequences of less effective carpet cleaning methods and enjoy dry, fresh carpets within hours of cleaning. 
We also have extensive experience in the industry, with over 45 years providing a deep clean that lasts for carpets, rugs, upholstery, and more. Since our beginnings, we have grown to become the world's largest carpet cleaning company, and all it takes is a quick look at our reviews to see the difference we're continually making for homeowners.
Choosing between carpet cleaning companies is simple when you know what to look for. Call (800) CHEM-DRY today to work with an experienced company that ticks all the boxes!