Are You Allergic to Work?
September 08, 2015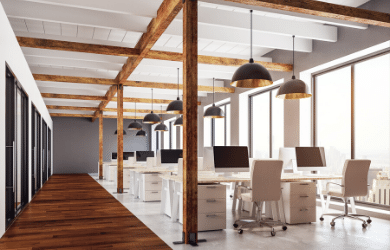 Although Labor Day was made to appreciate and celebrate our dedicated workforce, it's also become a marker that it's time for the lazy days of summer to give way to the robust autumn and all the colors and wonders it brings...including, for those dedicated employees, returning to a regular work schedule.
Whether you spent the extra daylight hours at home or on vacation, it's normal for people to feel a little sluggish when they return to their regular work schedule. If, however, you literally feel ill at work, you might be allergic to something in your office or working environment.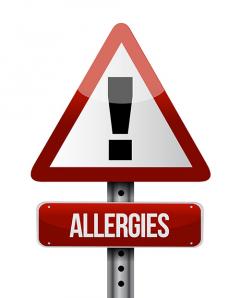 According to the Asthma and Allergy Foundation of America, 1 in 5 people suffer from allergies or asthma. Chances are, if you've been experiencing some discomfort, others have too. Everyone wants a healthy and productive environment, which requires being aware of these issues and finding ways to combat them as quickly as possible. If you've noticed itchy eyes and excessive sneezing, then you may be battling workplace allergens. 
Consider the following allergen sources that could be causing problems in your workplace.
Cleaning Supplies
Many people have allergic reactions to certain cleaning chemicals. If you or your coworkers are having an allergic reaction and you've had allergic reactions to cleansing products in the past, consider looking into the products used to clean toilets, windows and floors. If your goal is to find ways to make your life better in the workplace, maintaining a clean and healthy environment is a great start.
Carpeting and Upholstery
Professional carpet cleaners also make your office a safer, healthier place to be. Carpets, as well as area rugs and upholstered furniture, act as giant filters, trapping dust, pollen, and other unhealthy particles and keeping them out of the air we breathe. Regular vacuuming by a professional carpet and upholstery cleaner is helpful, but, just like an air filter, carpets and other soft furnishings become full over time and must be deep cleaned to remain most effective at trapping particulates as they settle from the air.
It's best to have carpets, rugs and upholstered furniture professionally cleaned regularly, depending on the level of traffic and the type of use they get. If they get mild use, twice a year might suffice. But if they get heavier use, it's recommended to have them cleaned every few months or even once a month. Professional carpet cleaning helps everyone in the office stay healthy and productive. And don't forget any customers and visitors, who will appreciate being in a cleaner, healthier environment as well.
A recent independent health study found that The Chem-Dry Hot Carbonating Extraction (HCE) process removes an average of 98% of common non-living allergens* from carpets and upholstery, improving indoor air quality. Not only will the office carpets look cleaner and smell fresher, but cleaning will also improve the healthfulness of the overall environment, especially for any employees or visitors who suffer from allergies or asthma.
Air Filtration Systems
Air quality is especially important for people with asthma and airborne allergy symptoms. A lot of people have allergic reactions to tree, grass and weed pollen. If your place of work doesn't have an effective air filtration system, these people will suffer the greatest consequences. Standard recommended practice is to replace filters at the beginning of each allergy season. Keeping the air circulating through the workplace as clean and fresh as possible could make an immediate difference in improving the well-being of everyone in the office.
You do your best to create a healthy home. Given that the average employee spends approximately 25% of their week in the office, the healthfulness of your workplace is definitely important too. Allergies cause all kinds of problems in different work areas. Being aware of these common allergen culprits and how to combat them could help you and your coworkers maintain a healthier, more productive work environment year-round.
*Based on results from a study conducted by an independent laboratory using the Chem-Dry Hot Carbonating Extraction process. Allergens tested were dog and cat dander and dust mite matter. Figures are an average across multiple homes.