Affordable Carpet Cleaning Before the Holidays
September 08, 2021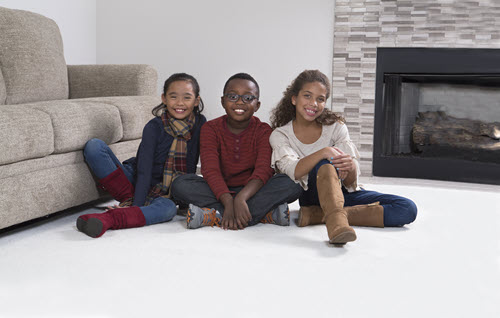 When the holiday season gets into full swing, you may find you don't have time to do many of the things you'd previously planned, and some important tasks may fall by the wayside. Before the holidays begin, consider hiring an affordable carpet cleaning service that can help prepare your home for festivities and guests. 
When your carpets are clean, they bring a sense of freshness to your home environment that kicks the holiday season off to a great start. When you get started with professional carpet cleaning services delivered by Chem-Dry experts, you can look forward to a cleaner, more comfortable home in just a few hours, saving you precious time before one of the busiest seasons of the year!
Why Get Started with Affordable Carpet Cleaning Now?
There are several reasons why it's a good idea to invest in our affordable carpet cleaning services before the holiday rush. Time and again, we've seen clients who push this task off to the New Year and don't get to enjoy having a fresh, clean home environment when it matters most. 
When it comes to scheduling your next carpet cleaning from Chem-Dry, consider the factors below.
Pet smells and stale odors are anything but festive. 
Our sense of smell is incredibly strong, and certain scents can bring about a wonderful sense of nostalgia. For many, the slightest whiff of evergreen or gingerbread can bring them back to their favorite holiday memories in an instant. 
However, if residual pet accident smells or a general mustiness have taken over your home, you may not get to enjoy this aspect of the holiday season. Fortunately, our affordable carpet cleaning services include our professional pet urine odor removal treatment, which works at a molecular level to effectively eliminate unpleasant odors.
You may have little ones crawling on your carpet soon.
Holiday gift exchanges are a joyful experience that often lead to hours of fun, especially for little ones. If you have children or your family will be bringing their children over to your home throughout the season, your carpets may become the main arena of action for toddling and crawling, present unwrapping, and toy construction. 
Ensure you're providing a clean and healthy space for young ones to play on by allowing our technicians to give your carpets a thorough clean. Our Hot Carbonating Extraction process has been shown to provide an exceptional clean, giving you peace of mind about letting little ones run free in your home.
You have a jam-packed holiday schedule.
Whether you'll soon be holiday shopping, cooking up a feast, or meeting with friends and family from out of town, you're not going to want to have to book a carpet cleaning in the middle of your busy schedule. While our Hot Carbonating Extraction process is quick and effective, and in most instances, our clients' carpets are dry within hours, you'll still need to set aside time to move furniture and clear the way for our technicians. Weeks from now when you're scrambling to run last-minute errands, you'll be so happy you took the initiative to have your carpets cleaned well in advance of the holiday rush. 
With the holiday season just around the corner, give yourself the early gift of our affordable carpet cleaning services. Simply call 1-800-CHEM-DRY to connect with a local technician and take the first step towards a cleaner, more comfortable home for the holidays!