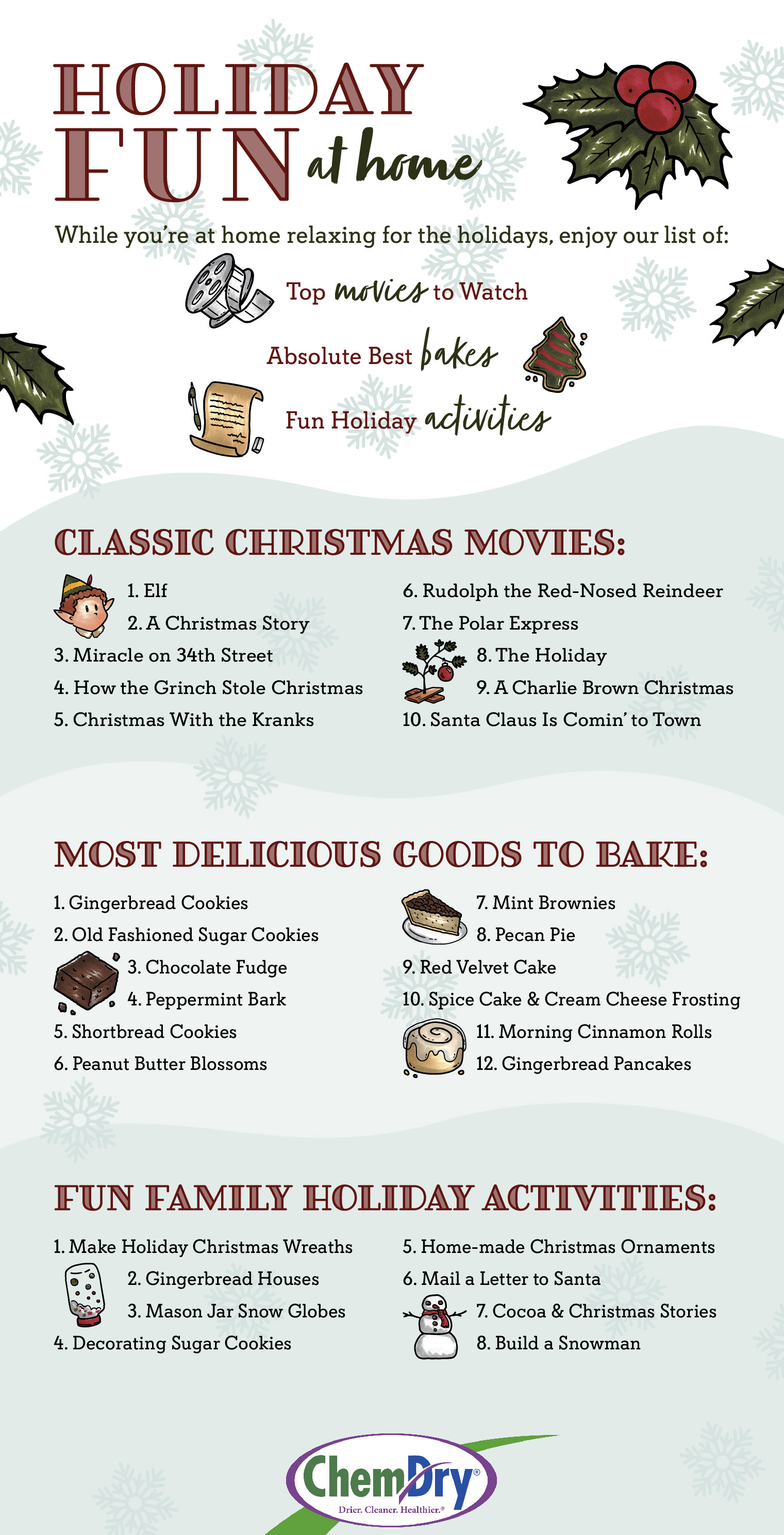 While you're relaxing for the holidays, enjoy our list of the top movies to watch, the absolute best bakes, and fun holiday activities.
Learn how to go virtual and find ways to keep the Holidays alive this 2020 season! Here is your personal guide to virtual celebrations and holiday fun!  
This year everyone needs some Christmas cheer! While the global pandemic can be limiting, there are still many ways to spread Christmas cheer.  
Here are some fun ideas to share Christmas joy during the pandemic!  
Chem-Dry's MicroPro Shield service can rid your home of bacteria, mold, and viruses — as well as give your surfaces up to 90 days of microbial protection with our protective antimicrobial spray.
Flu season has always made people a little more wary of handshakes and shared items, but the global COVID-19 health pandemic has elevated that fear even further. Doorknobs, desks, and public areas become suspects, even within one's own home. But how long can viruses live on these surfaces? Can a virus survive long enough to pose a threat to your health? The answer depends on so many variables that it's impossible to give exact answers. But we know enough to give general guidelines, and the answers might surprise you.
A note